When it comes to popular destinations in northern Thailand, Chiang Rai is surely among the top spots for tourist attractions. Called "the land of mountains," Chiang Rai is surrounded by nature but it also has a perfect combination of its ancient Lanna Culture and contemporary lifestyle. If you are Searching for a place to slow down, and allow your body and soul to rest, then get your bags packed and head to Chiang Rai!
In this trip, we'll take you to experience this region's myriad attractions – from Tourist Attractions in and out of the town and delicious foods at Chiang Rai's best Restaurants to flea market Shopping that will blow your mind and learning how to make mulberry paper in the traditional Lanna style. 
Not only will you enjoy a huge wave of happiness during this trip but you'll collect so many pictures that you won't even be able to share them all on social media!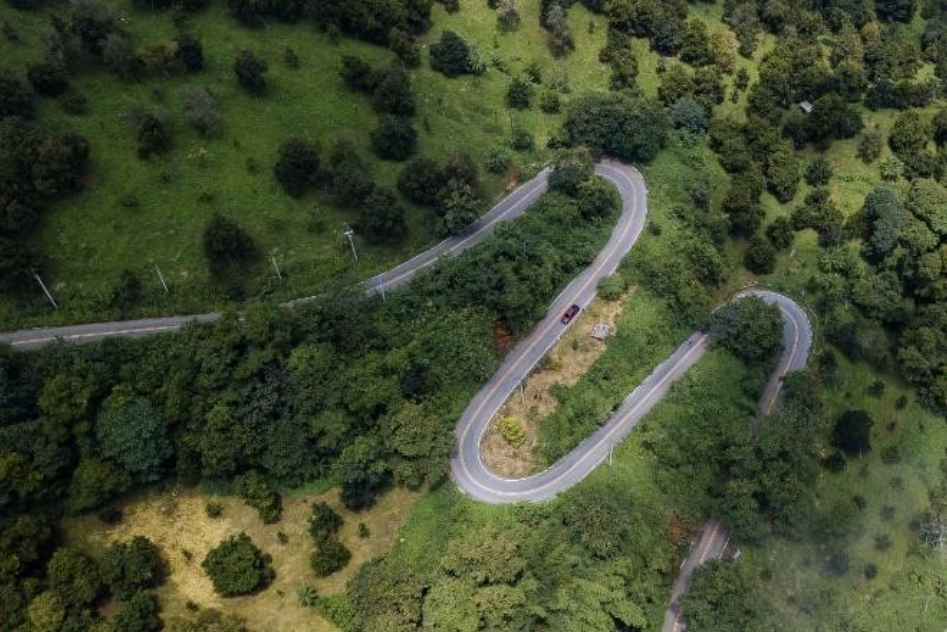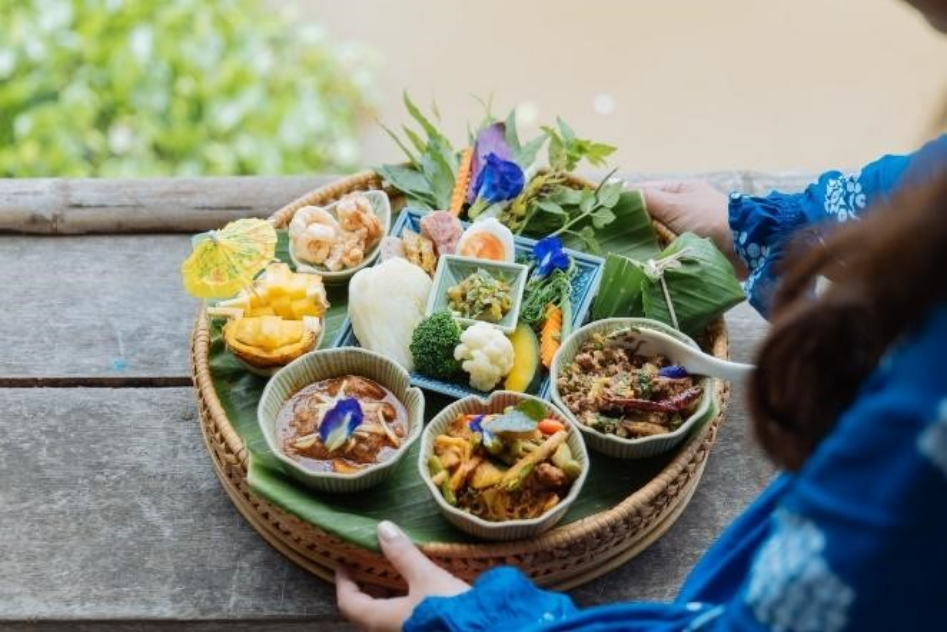 When talking about landmarks in Chiang Rai, many think about Ban Dum (the "Black House") or Wat Rong Khun (the "White Temple"). But there is another fascinating temple where the architecture is just as outstanding as the others. Wat Rong Seur Ten is often called the "Blue Temple" due to its various shades of blue contrasting with the golden main hall. The gold temple shines while the blue colour, like the colour of the sky, represents the dharma (truthful teachings) of the Buddha. The naga serpents at the front of the main hall are quite beautiful too with the ability to appear terrifying but still delicate with Lanna style features.
Besides the main hall, there is also a hall with five 20-metre-high  Chula manee relics. If you come to Chiang Rai, do not miss a chance to see the beauty of Wat Rong Seur Ten. It's a once-in-a-lifetime opportunity!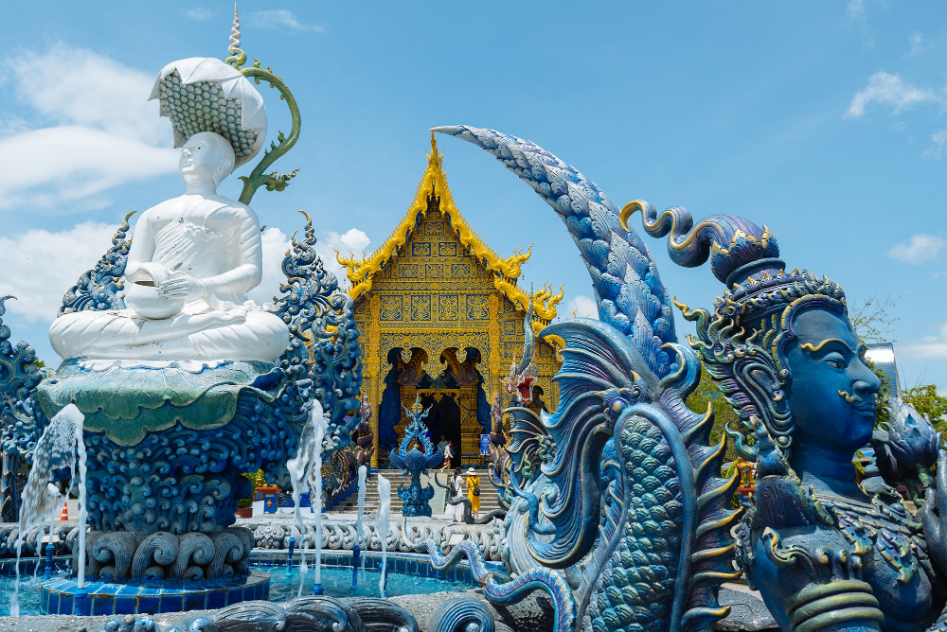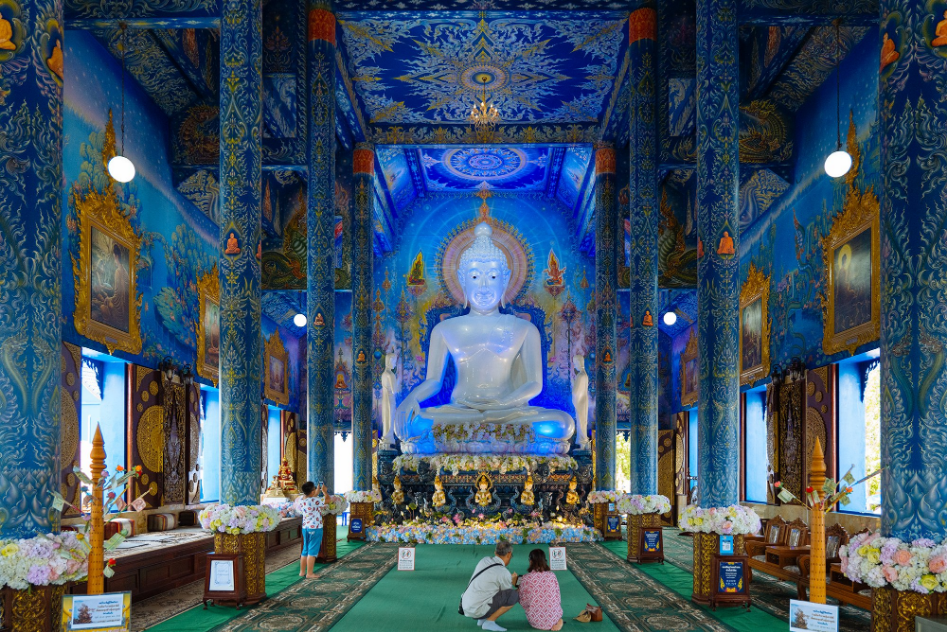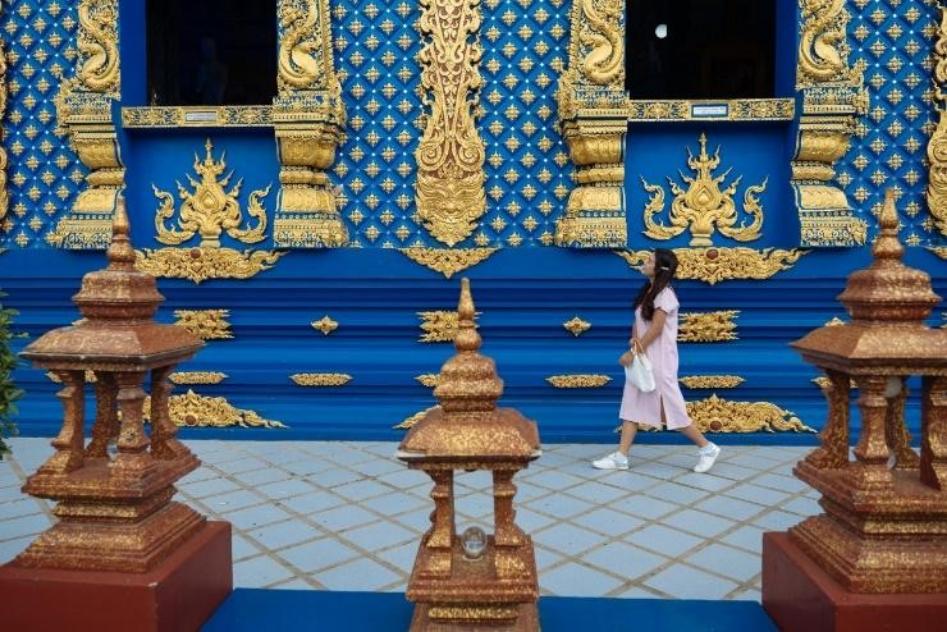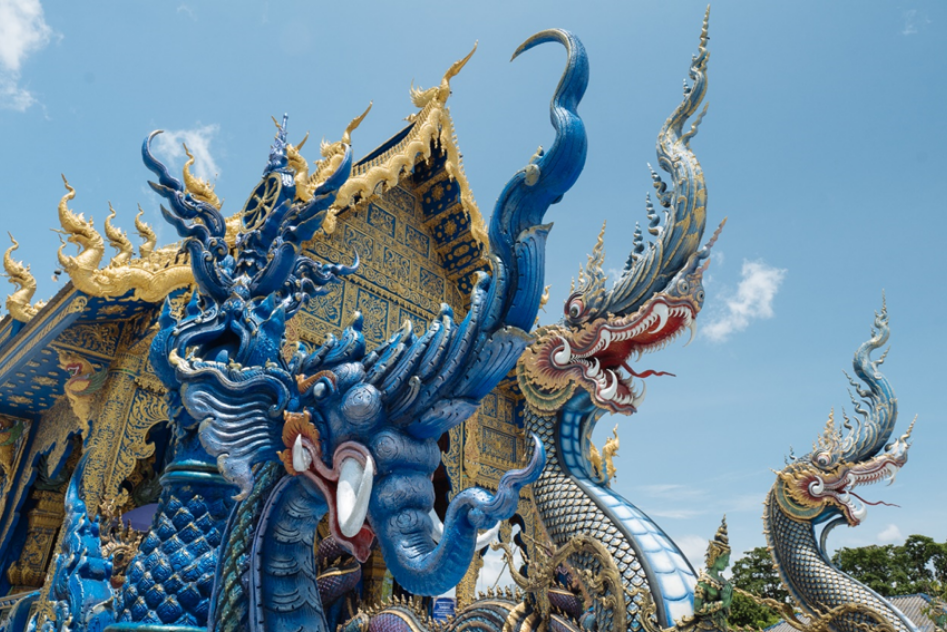 2. Choui Fong Tea Plantation
This long-established 500-rai tea plantation located 1,200 metres above Sea level and surrounded by nature and mountain ranges is one of the most famous landmarks in Chiang Rai. Many tourists, both Thais and foreigners, love witnessing the beauty of this terraced tea field in the high mountains. Everyone's favourite activity here is taking their cameras and walking through the tea field to capture some stunning photos then upload them on social media to the envy of their friends and family. Many spots have been set up for tourists to take awesome shots, such as a bridge that goes into the tea field, a spot where you can see the curve of the tea plantation from a bird's-eye view, and places where you can act like you are harvesting the tea. If you really want to learn the true harvesting techniques, we recommend coming a bit early in the morning. You will see senior workers harvesting the fresh tea buds to produce high-quality tea. Travelling to Choui Fong Tea Plantation is easy as it is not too far from the town of Chiang Rai and only takes 40 minutes driving.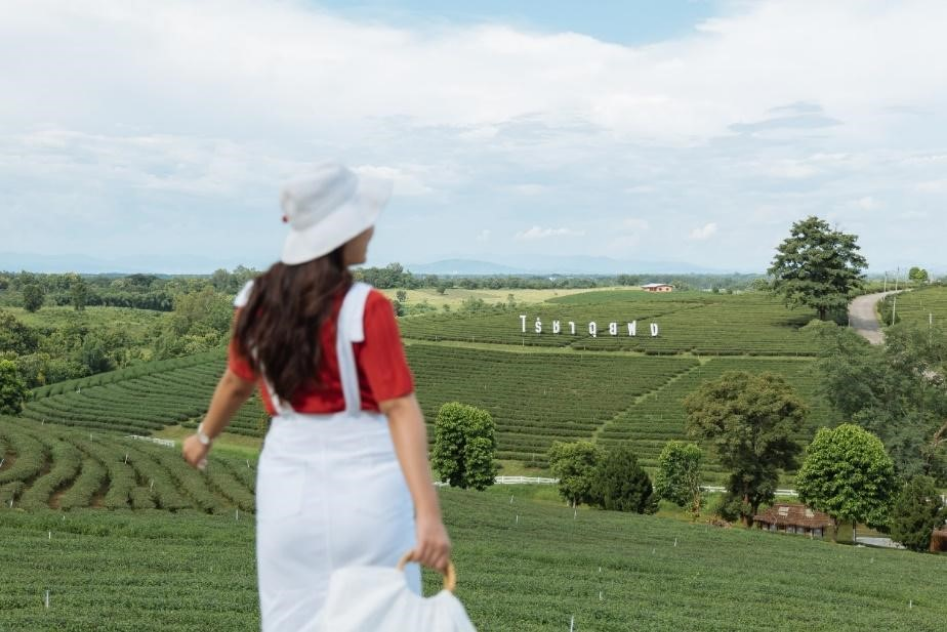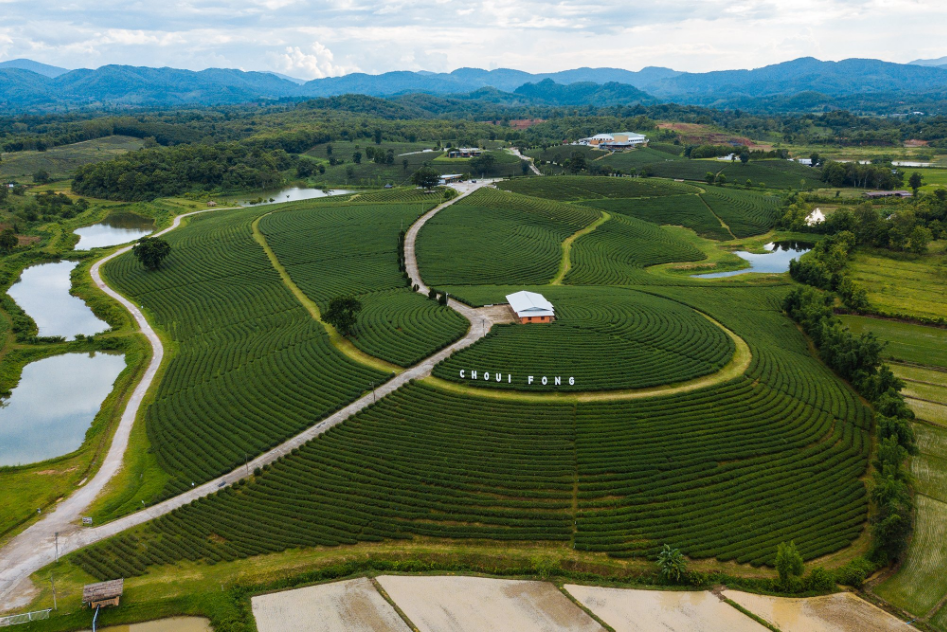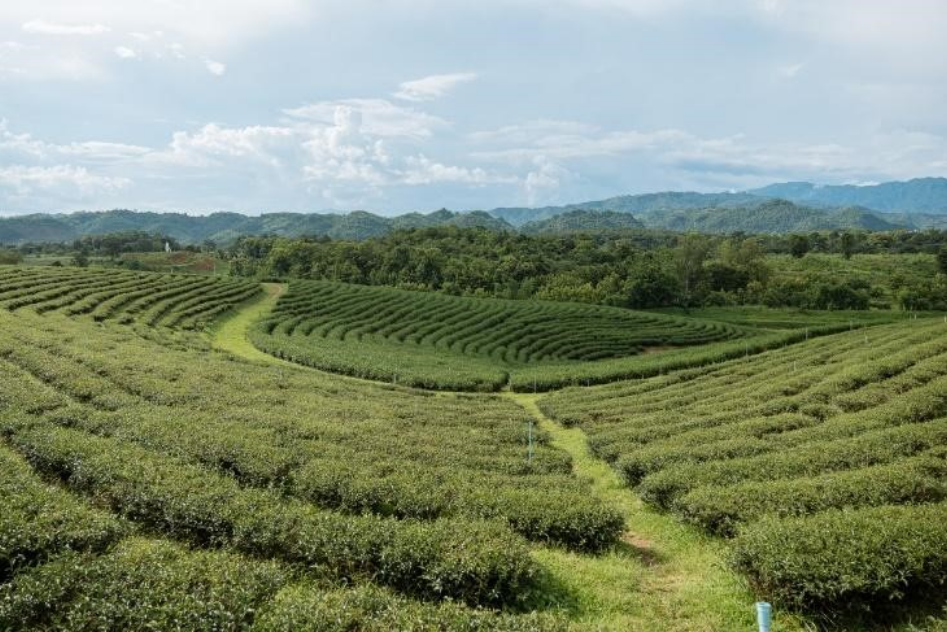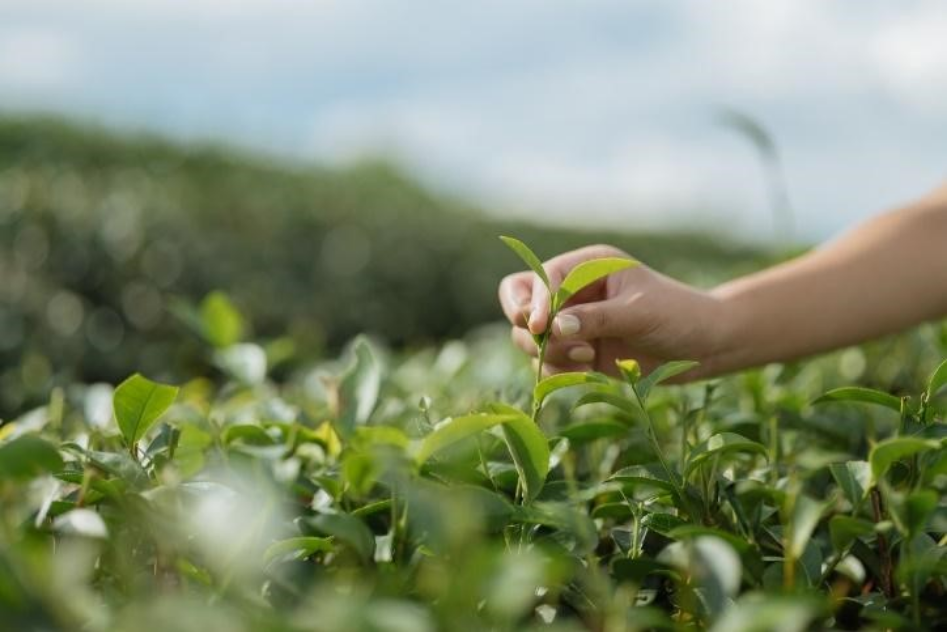 At Choui Fong Tea Plantation, there is a café and Restaurant for tourists to enjoy a selection of many dishes featuring different types of tea leaves. There are also a lot of drinks available, such as oolong tea with honey and lemon, matcha green tea with red bean, or fragrant hot tea. The tea pairs perfectly with various desserts, like green tea cake, coconut cake, green tea jam roll, and green tea cheesecake. The must-try dish, however, is the green tea crepe cake served with a rich green tea sauce that is not too sweet. Each layer of the cake is very intense and melts in your mouth. We guarantee that whoever tastes this cake will love it. Things tastes even better considering you can enjoy the dishes and desserts while looking at the view of the tea fields. There's nothing better than this! If you want to find some Souvenirs for your loved ones, there are many types of tea with different scents and yummy snacks. You can also taste the tea before deciding which one to buy and the staff will demonstrate how to prepare it.
Apart from the impressive drinks and desserts, the café's architecture also makes an impression, blending in with its natural landscape. You can walk up to the roof of the café for a 360-degree view of the tea field. The spot doesn't only offer a nice view but is a good place to get some great pictures complete with a cooling breeze.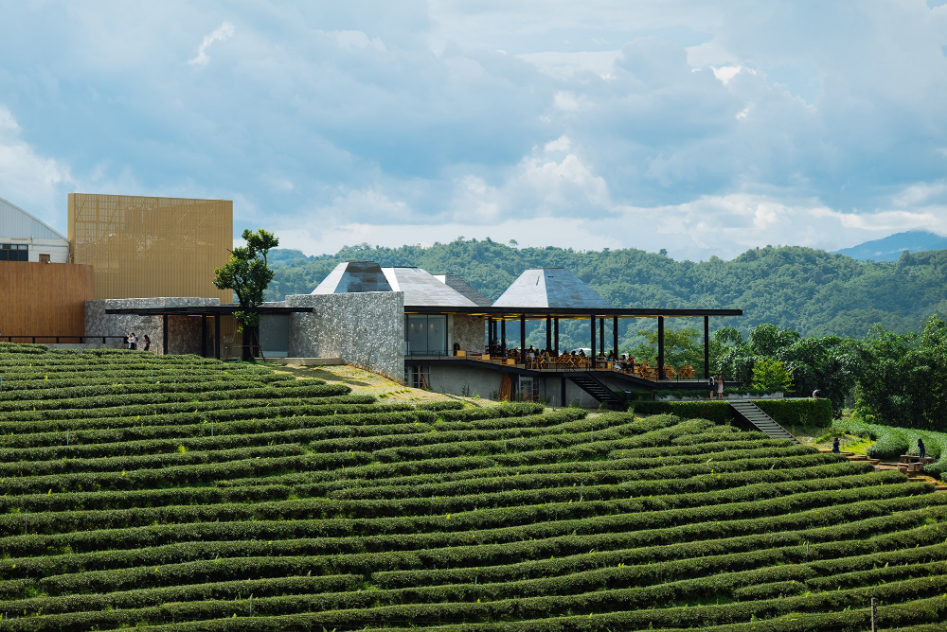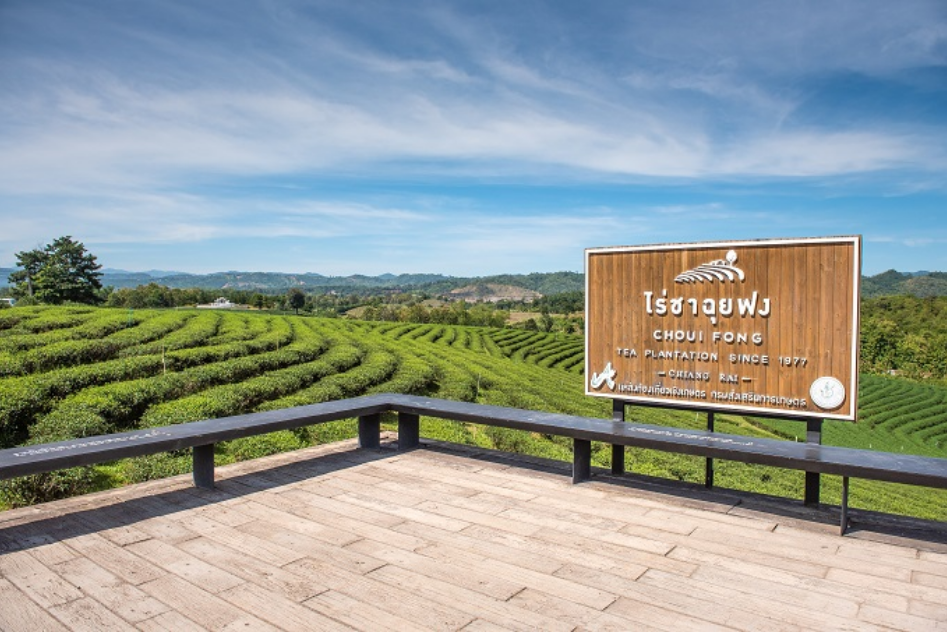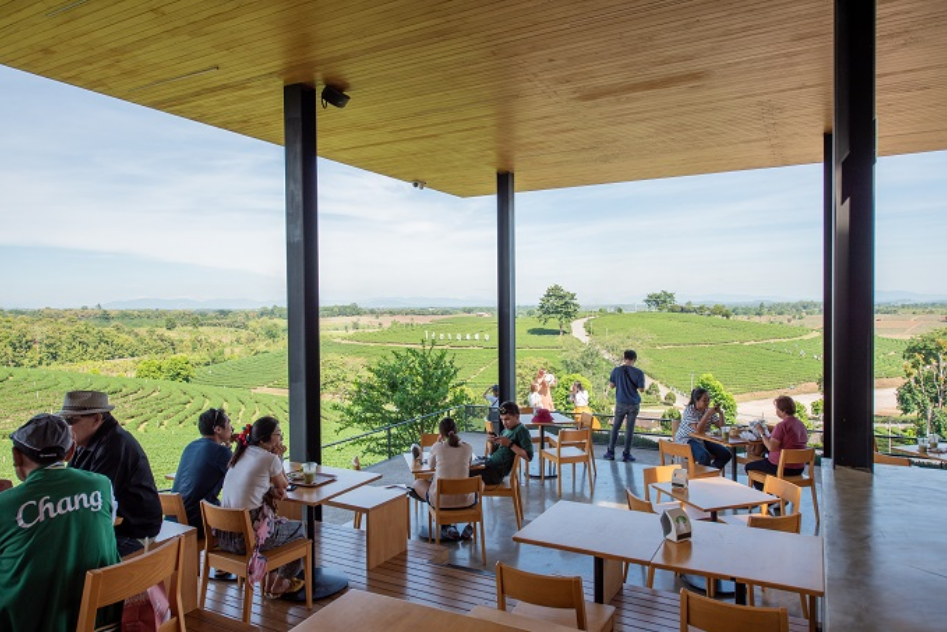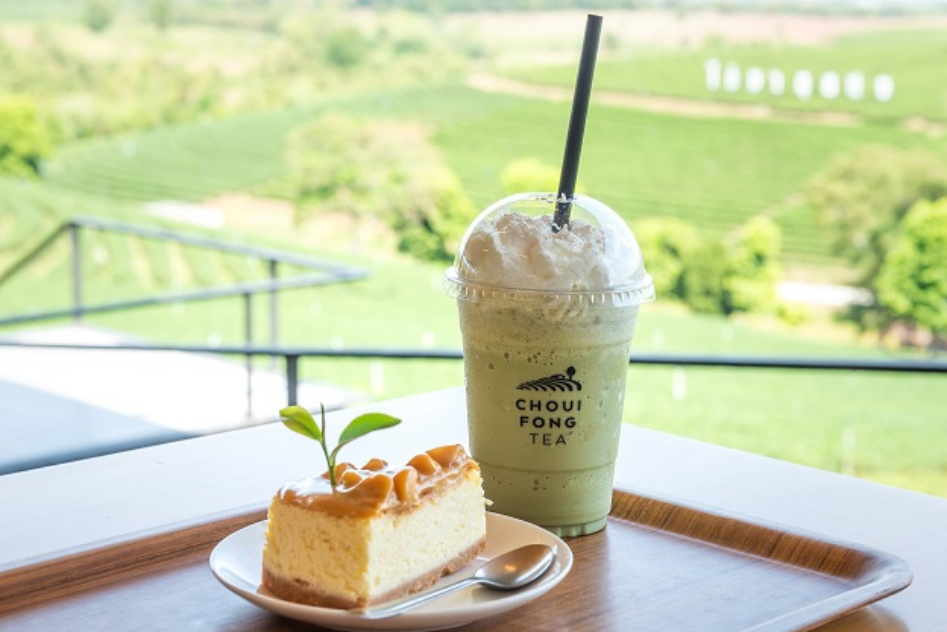 4. Doi Pamee (Pamee Village)
Let's move on to another very attractive and fascinating place, Doi Pamee. It is a tiny Village located 1,400 metres above Sea level on Nang Non mountain in Chiang Rai's Mae Sai district. This area is famous in Thailand for its Arabica coffee bean plantations. The people who live here are from the Akha tribe. The village used to be a spot along the Golden Triangle's infamous drug route and grew opium, but His Majesty King Bhumibol Adulyadej guided the locals to preserve the forest and work legally by stopping planting opium and planting coffee beans instead.
Nowadays, Pamee Village sees many tourists visiting as it has magnificent natural mountain views and delightfully cool weather throughout the year. There are also a lot of HomeStays and Restaurants or cafés for tourists to sip warm flavourful coffee in the beautiful mountains. One of the restaurants that we would love to recommend you visit while at Doi Pamee is Suan Khun Phoo Life museum. It's a new restaurant that is very popular at the moment with an extraordinary view, delicious drinks, and reasonably priced food. You can bring your work to do here all day long or just sit and relax. Furthermore, it is about to open as a hotel and tent area for those who want to be out in nature all day.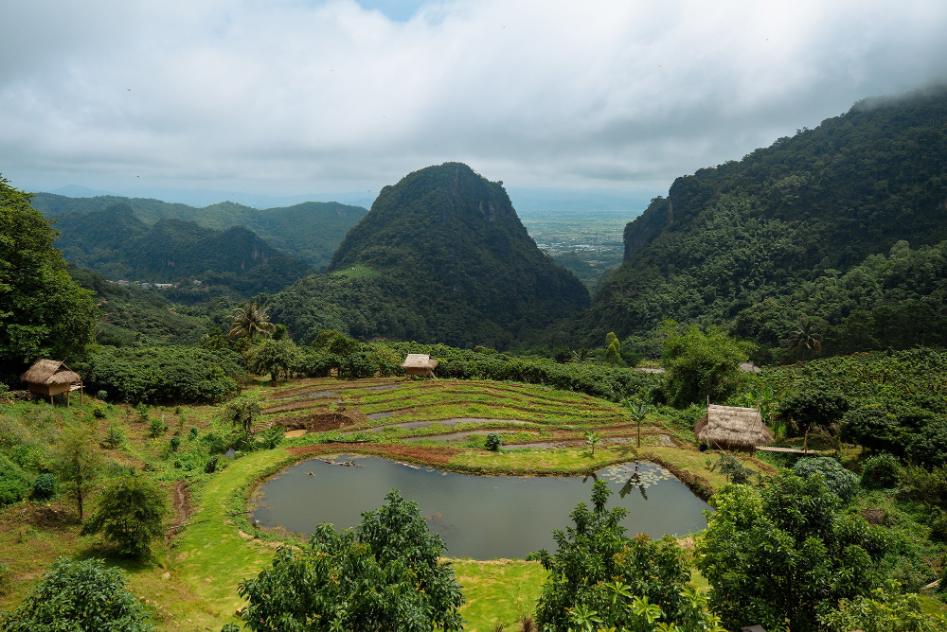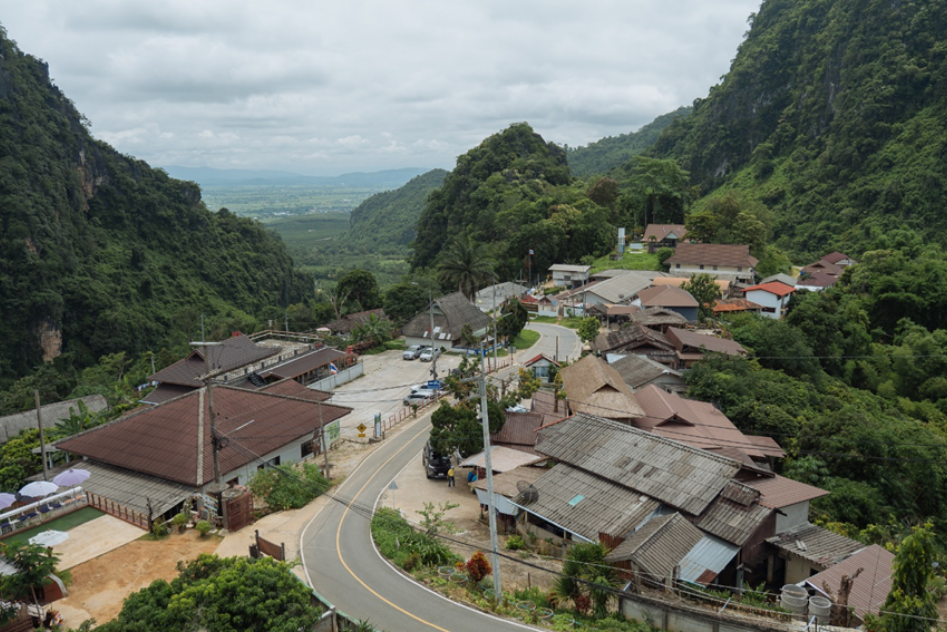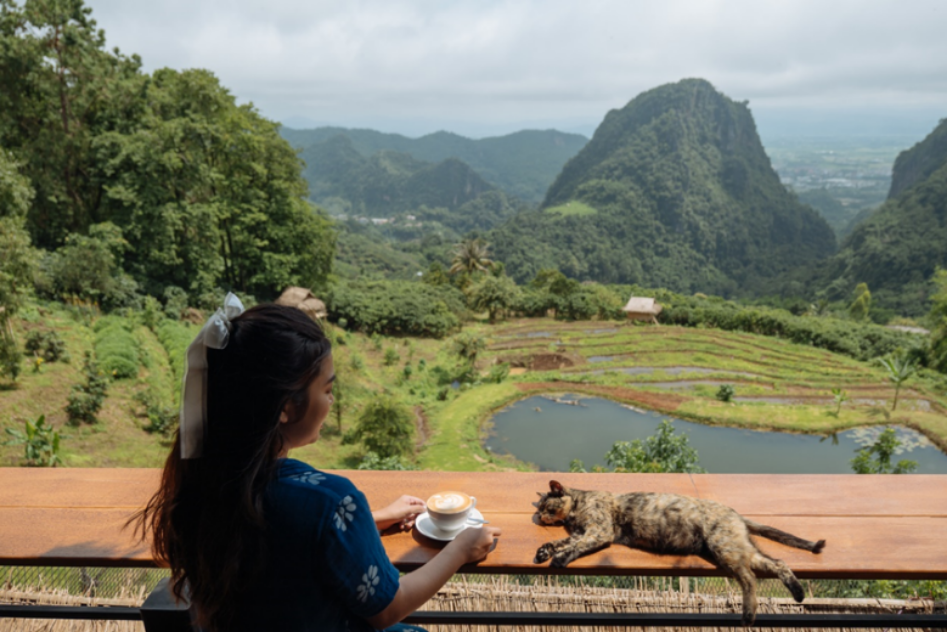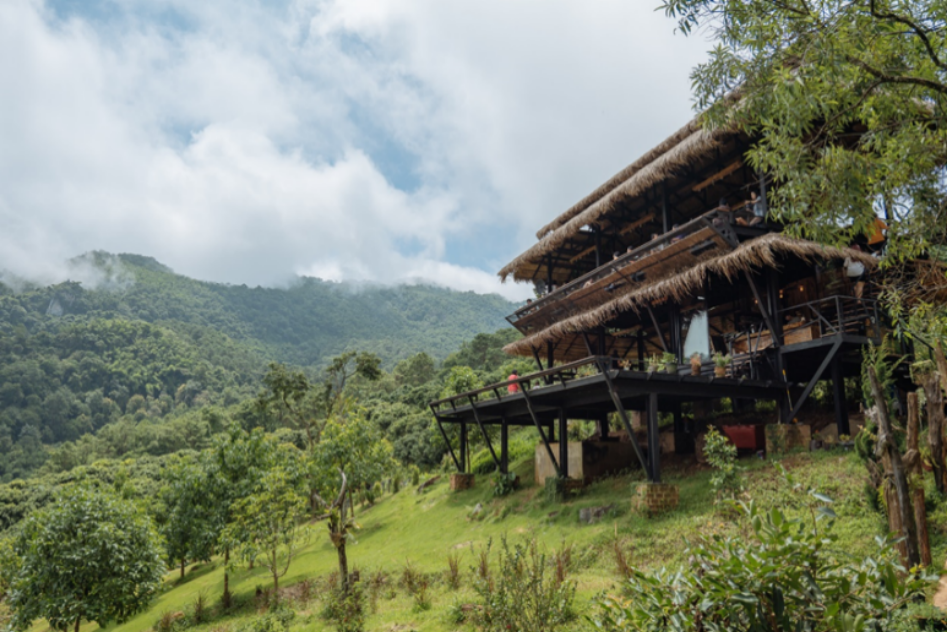 5. The Emerald Pool Tham Luang
Not far from Pha Mee Village, there is another tourist attraction that has become very famous after the rescue of the junior football team that was trapped in Tham Luang Nang Non Cave last year. The Emerald Pool is in Tham Luang Forest Park. It was once just a tiny stream, but after the cave rescuers opened Sai Thong's gate to pump out the water from Tham Luang cave, the tiny stream has become an Emerald Pool that's four metres deeper than before. The colour of the water in the pool is like an emerald thanks to calcium in the sand that helps make the water clear. Especially when the sun is bright, the rays can shine through the water and illuminate the bottom of the pool. The pool is decorated with stones leftover from opening the cave, which makes it look shady and beautiful. Here, everywhere you look is a beautiful spot to take photos, which is why it has quickly become a new Tourist Attraction in Chiang Rai.
Tham Luang Nang Non cave has not yet opened for tourists but you can take a walk around the area. There is a statue of Mr. Sam, the former Navy SeaL in remembrance of his sacrifice in the Tham Luang Nang Non cave rescue operations last year.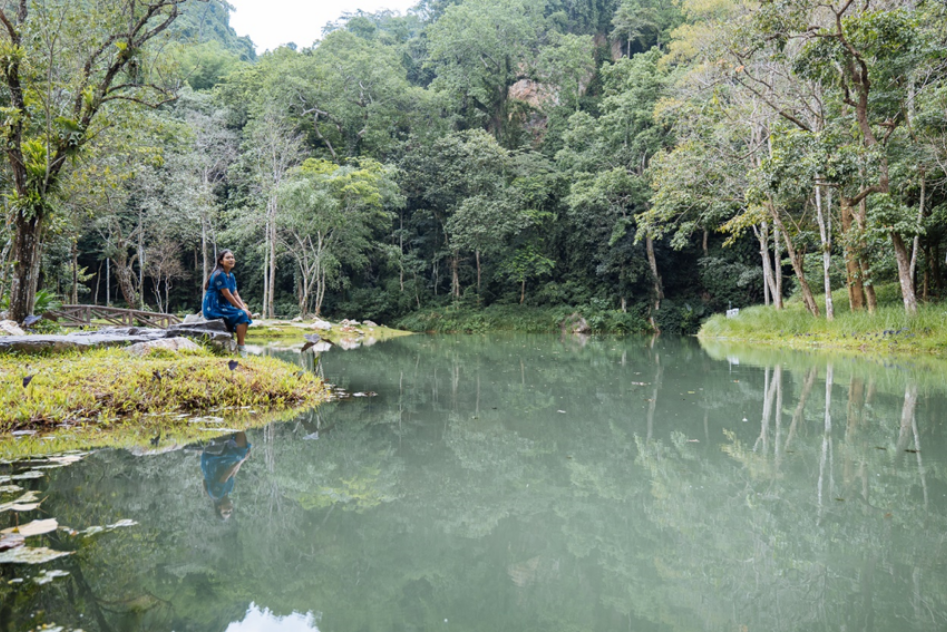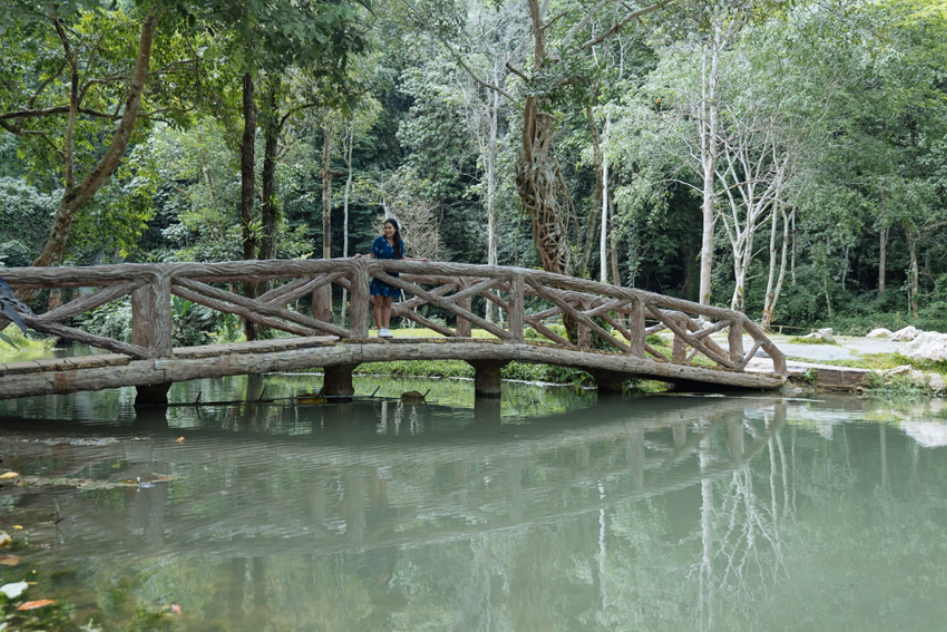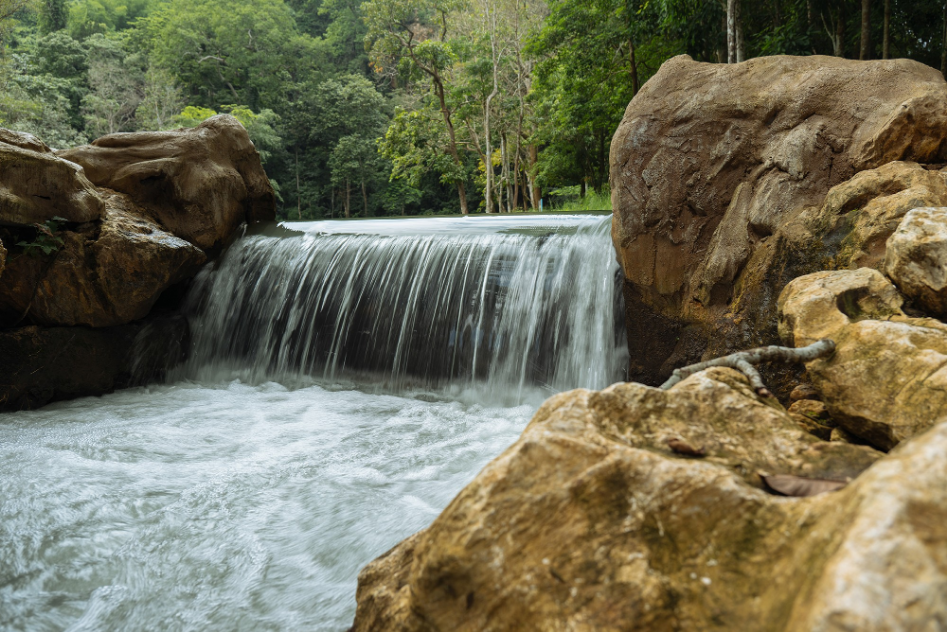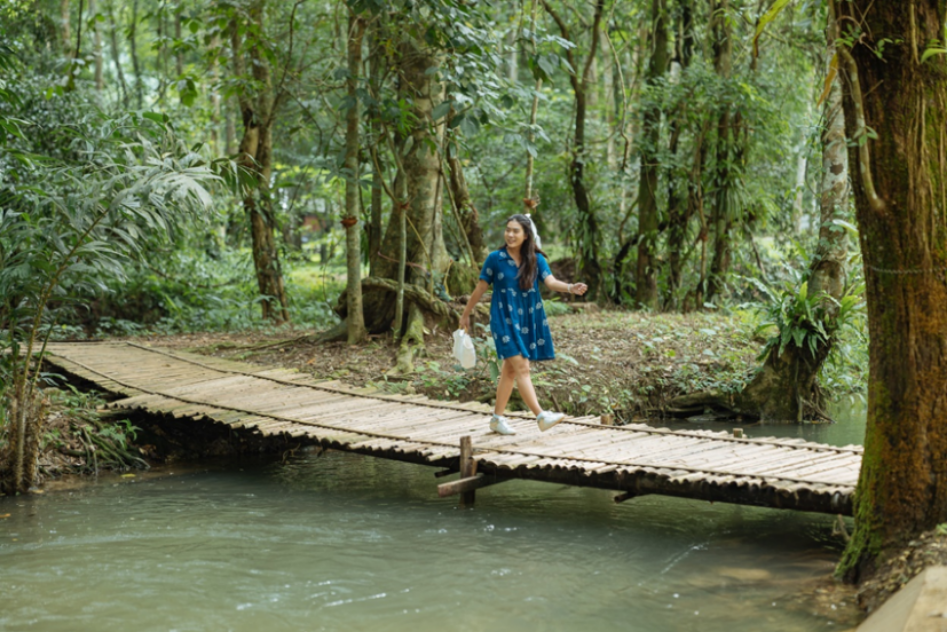 Mae Sai district is the northernmost area of Chiang Rai where Thailand and Myanmar meet with the Mae Sai River as the border. Mae Sai is home to ten different hill tribes consisting of the Thai Won, Thai Yai, Thai Lue, Thai Kun, Akha, Thai Ya, Dara Aung, Lahu, Lua, and Chinese-Thai community, and all come to trade and sell products at the Mae Sai Market. This is a place you cannot miss as it has been quite famous for tourists for decades. There are lots of products for sale at the market, such as cheap electrical appliances, local products, Herbs, dried food, brass utensils, baskets, and little trinkets. For those who like Shopping, you can walk around all day and never get bored. Here, the highlight is not only the market but also some cool street art in the alleys around  the market for you to take pictures. If you want to go shopping in Myanmar at Tachileik market, please bring your Thai Passport and kindly follow the rules to avoid causing trouble because some products in Myanmar may not be allowed to bring into Thailand.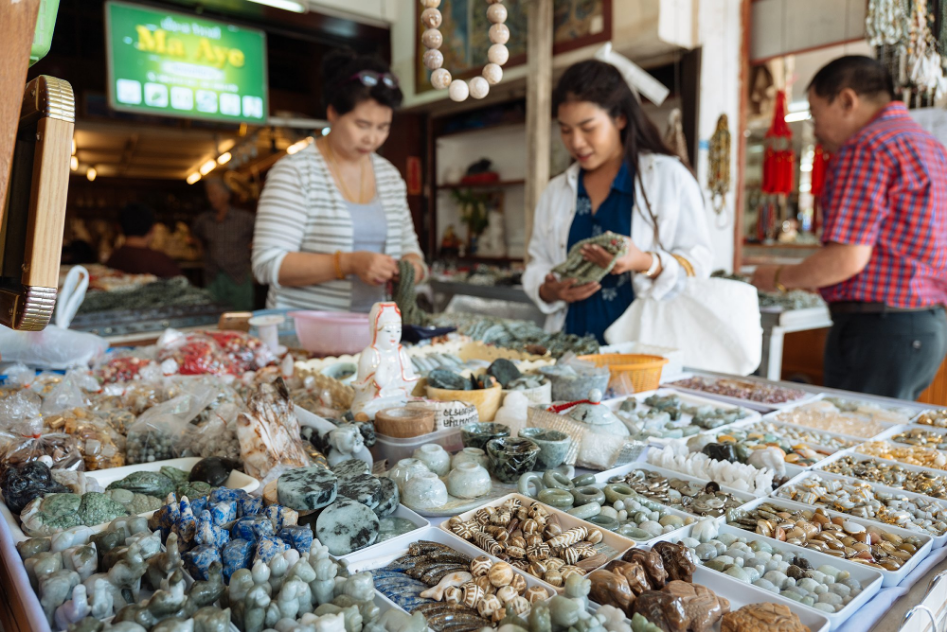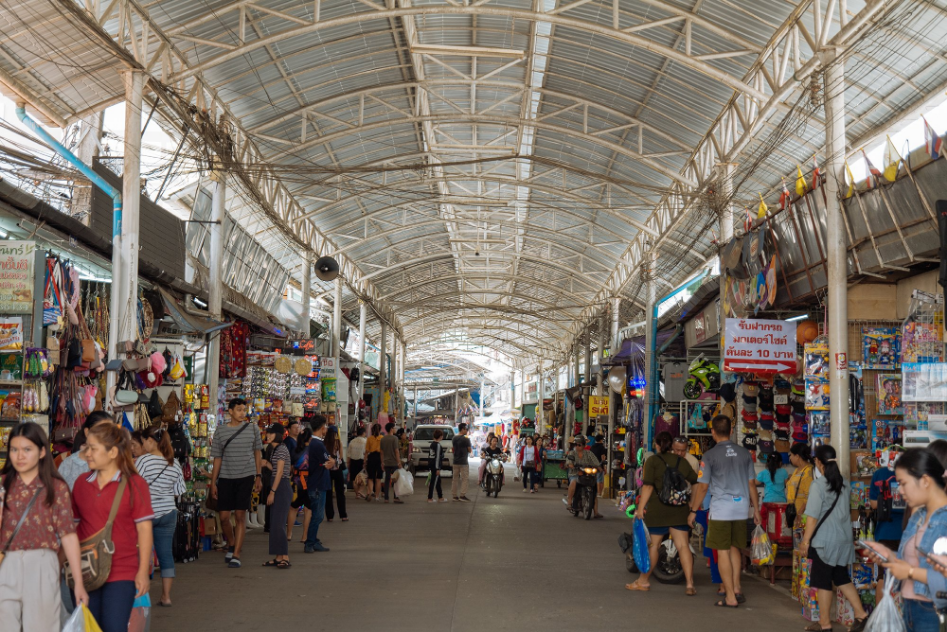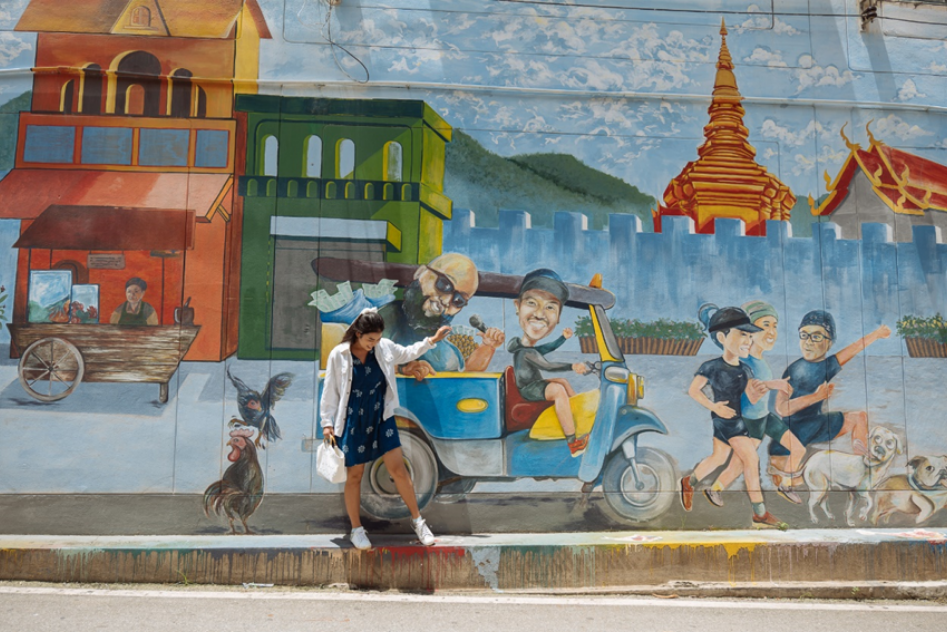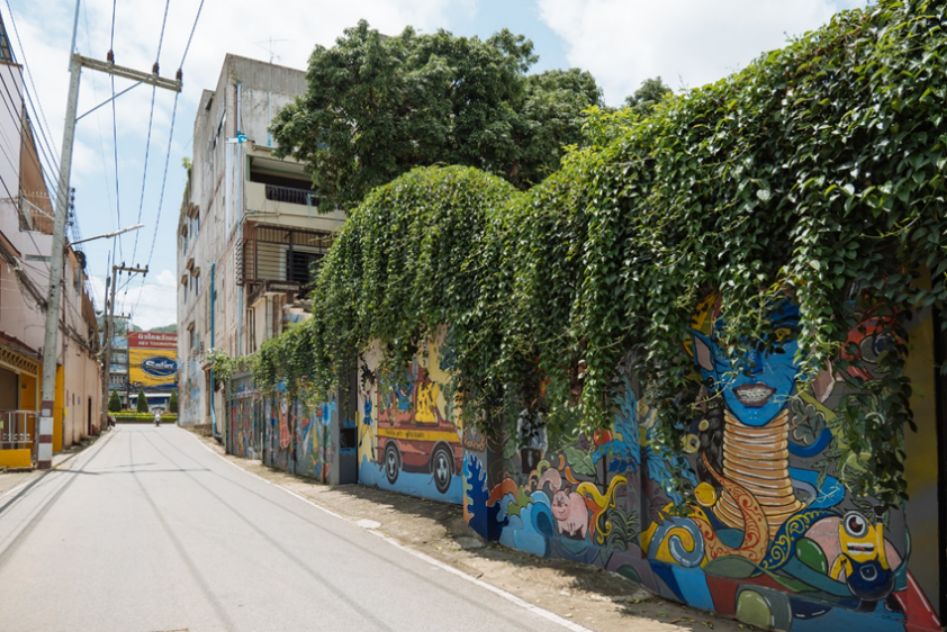 7. Mulberry Paper Making at Ban Pang Ha
Community-based tourism projects help preserve and promote a community's unique identity, traditions, and handicrafts, such as the programmes available at Ban Pang Ha. This Village is located at the very north end of Thailand where the Ruak River serves as the border between Thailand and Myanmar. The highlight of this village is its traditional way of making mulberry paper, which has been a part of the community for decades. People here still craft traditional mulberry paper and have opened up their village to welcome visitors. You can take part in hands-on workshops to learn how to make the pretty paper and decorate it with your own designs for a unique Souvenir to take back home. There are also a variety of mulberry paper products, such as wallpaper, photo albums, bags, lamps, and notebooks, if you want to pick up other gifts.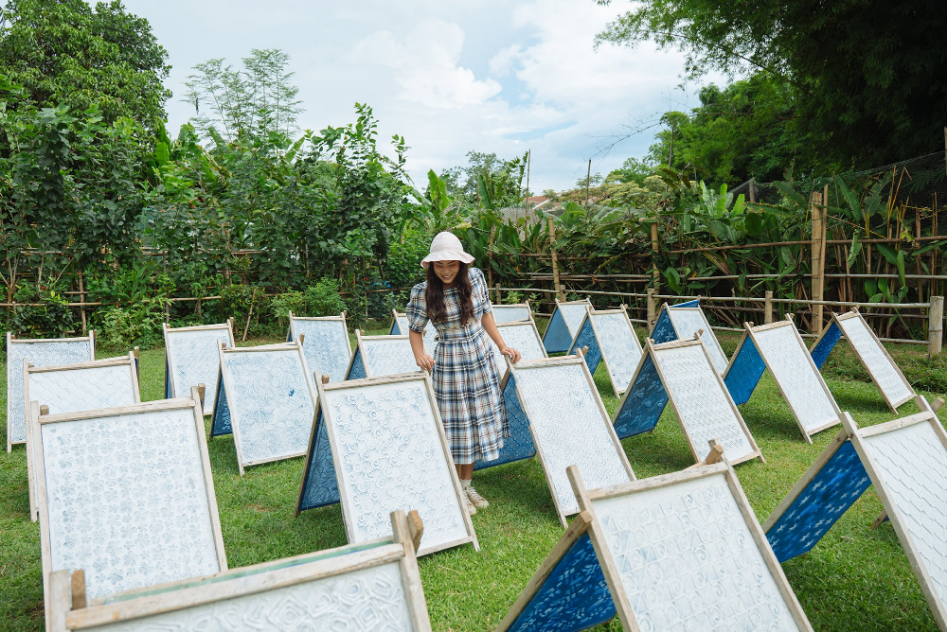 Apart from the mulberry paper making, this community also has a HomeStay if you want to further get a feel for the local lifestyle, and places to try local food. If you have enough time, come stay at this place for a night for a relaxing and unique experience.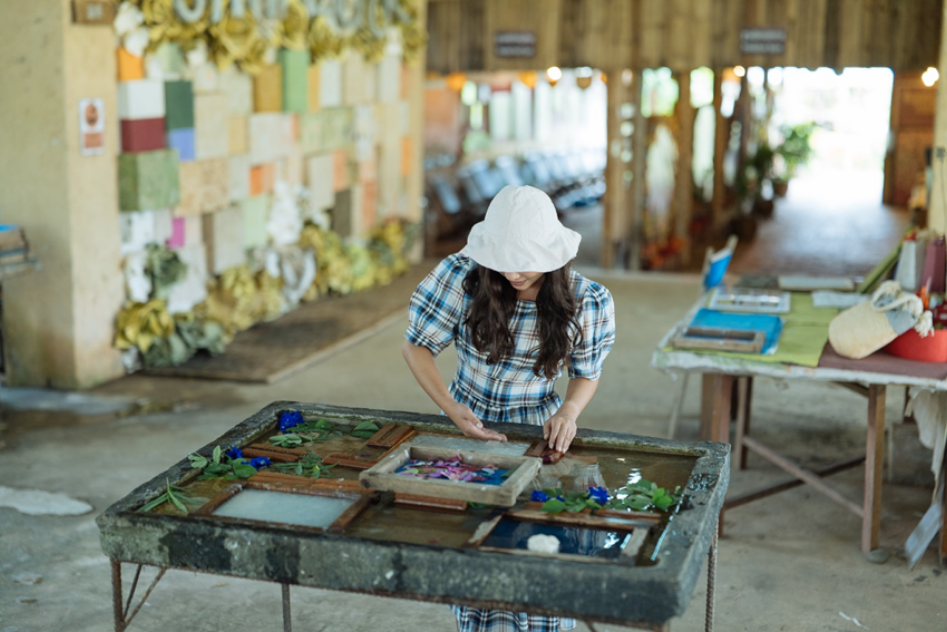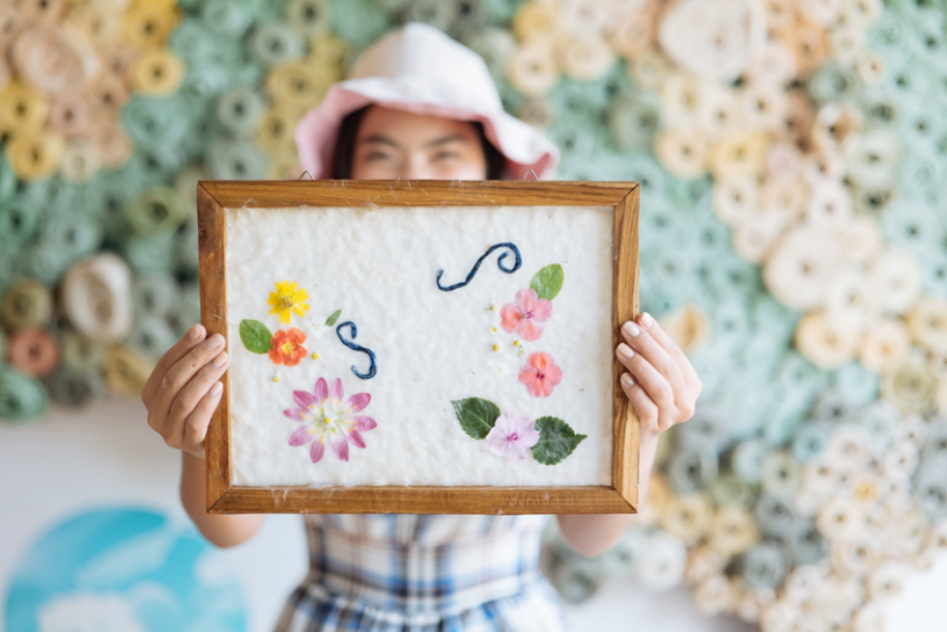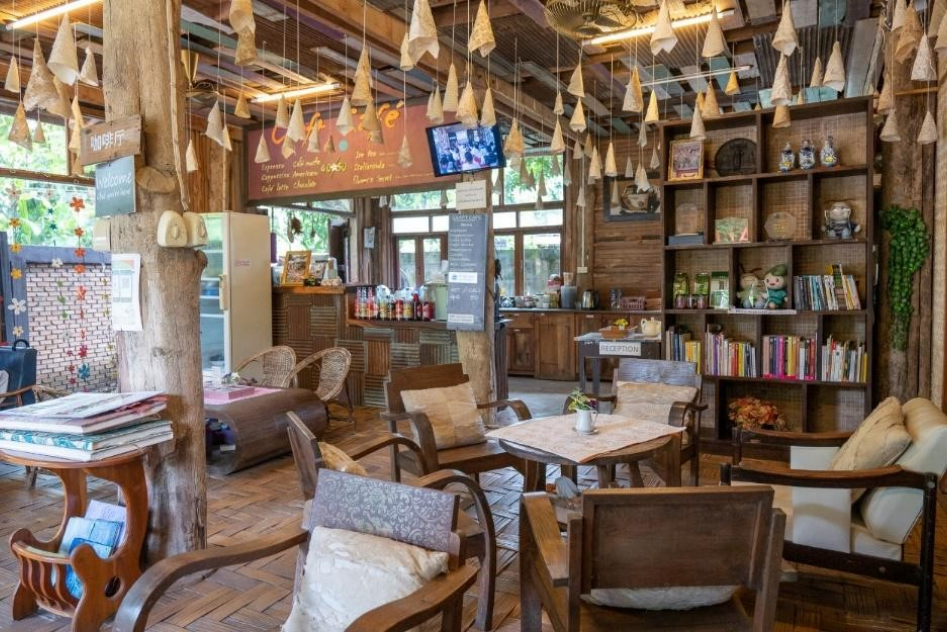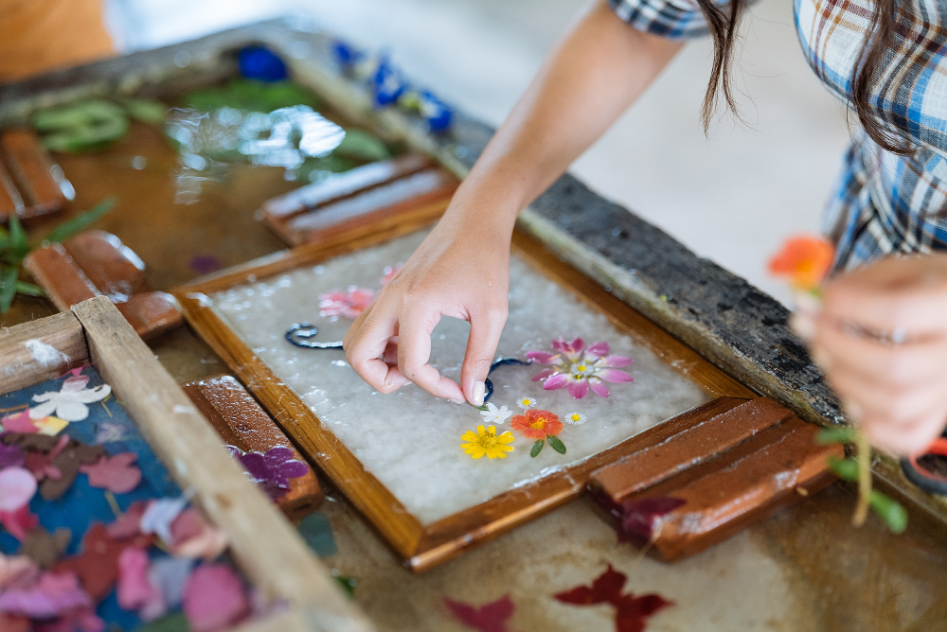 If you journey to Chiang Rai, don't miss the chance to try eating nam ngiao, a traditional northern Thai food. Every nam ngiao Restaurant has its own special recipe for the popular curry-like soup, including Nam Ngiao Pa Suk restaurant, which has been open in Chiang Rai for over 50 years. Located in a shophouse with just a few tables, at first this humble restaurant may not seem like much, but both tourists and local people flock to it as soon as it opens. Naturally, the highlight here is the outstanding taste of nam ngiao, which is traditionally made with a combination of chillis, onion, garlic, and fermented soybeans that makes it full of flavour. Each bowl comes with a lot of toppings, like bean sprouts and various Herbs, that make the dish even better. You can choose from pork nam ngiao or beef nam ngiao, both of which are evenmore delicious when you eat them with fried pork rinds or fried buffalo rinds. Additionally, Pa Suk, the owner of the restaurant, also sells the nam ngiaochilli paste for customers who want to cook at home.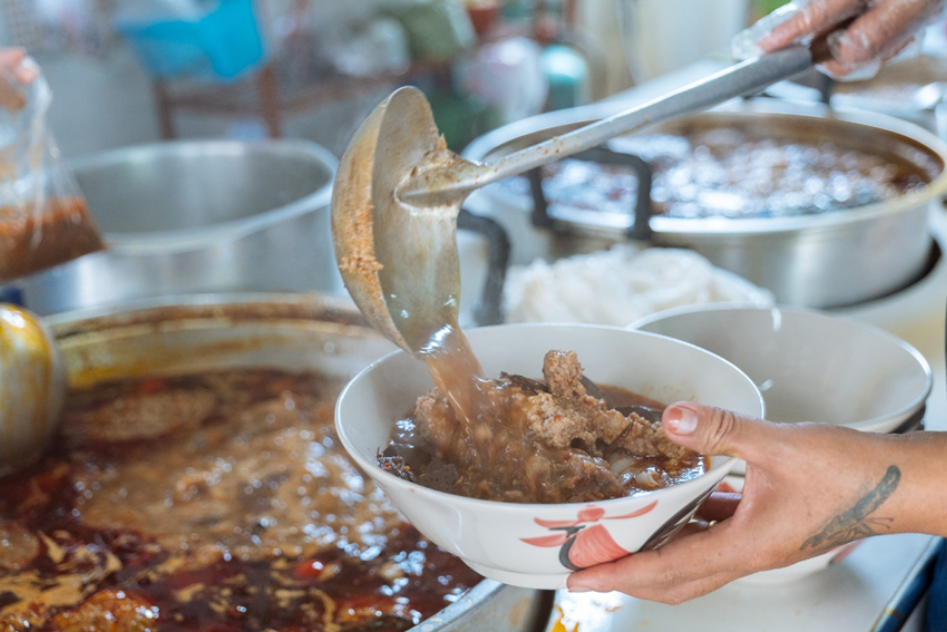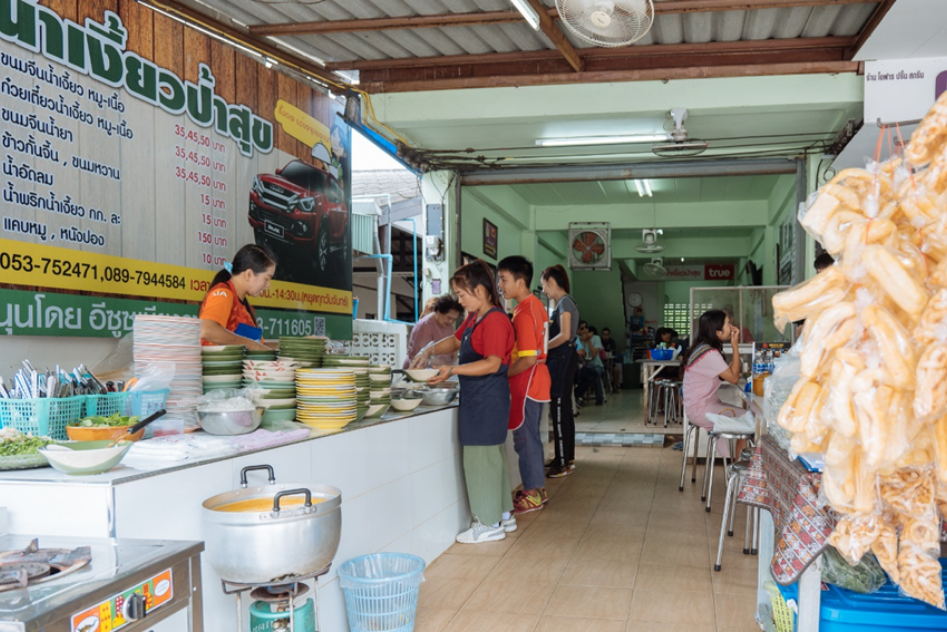 After tasting the famous Nam Ngiao of Chiang Rai, there is another local food that you need to try when you visit northern Thailand: kao soi. Head to Kao Soi Por Jai, which has been serving its delicious dishes for over 30 years. This Restaurant cooks its coconut milk broth separately from its meat, which makes the coconut milk quite clear, not oily, and an excellent example of the real taste of Northern food. Our recommendation at this restaurant is the full-flavoured kao soi with chicken served with many side dishes and toppings – make sure you get a spoonful with a little bit of everything! You can also get the kao soi with other types of meat, including shrimp and fish, or choose other northern Thai dishes and appetisers, like nam prik num (green chilli dip), sai oua (northern Thai spicy sausage), grilled pork, Thai-style clear soup with congealed pork blood, fermented pork sausage, and more. We guarantee that all the dishes taste super delicious – and we're not exaggerating! This restaurant is open from 7.00 AM to around 16.00-15.00 PM. aNo matter when you come, both your stomach and heart will be full when you leave.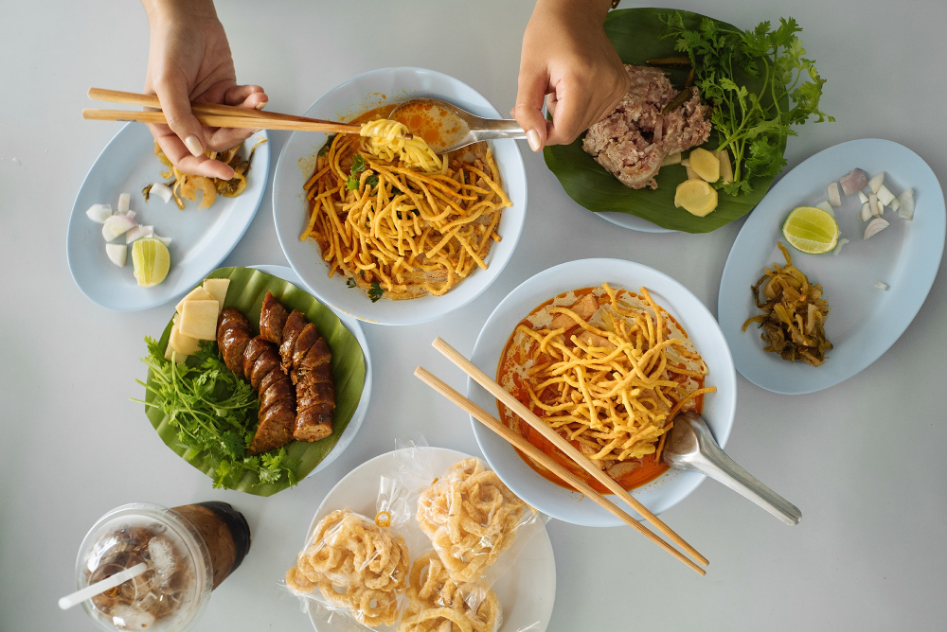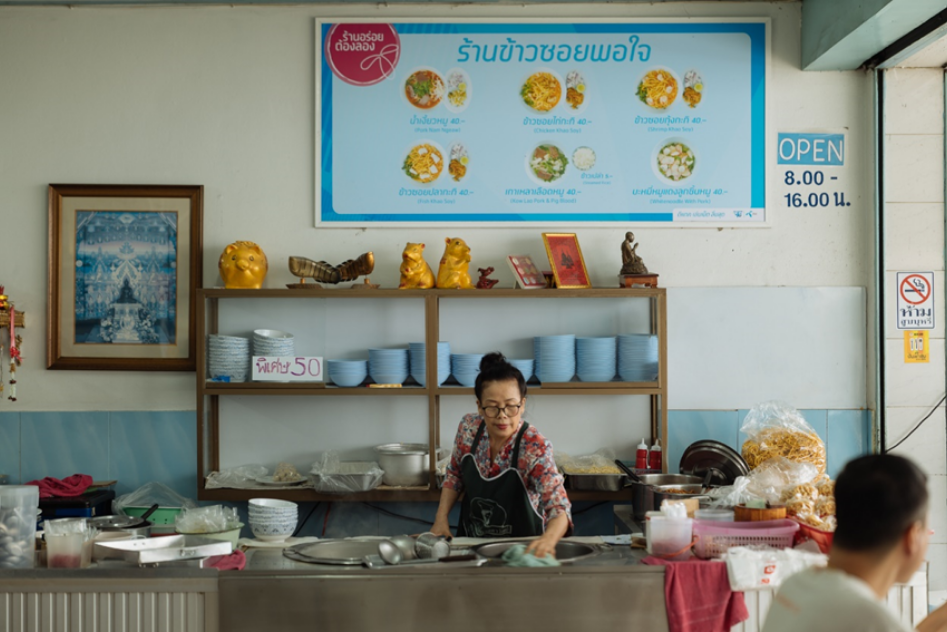 Next, it's time for dessert at Bua Loy Meu Teu owned by Pa Aoun, a Chiang Rai legend. This stall is located at the gate of the night bazaar market and only open for two hours every evening from 18.00-20.00 PM. Even if you go just a little bit late, you will miss it. The stall is known for not having any tables or chairs for their customers, which makes their customers have to hold the bowl of bua loy to eat. It's worth it though! This bua loy, a traditional Thai dessert of fragrant tapioca balls floating in sweet coconut cream, is so delicious that it's been selected to be served on the dining table of Her Royal Highness Princess Maha Chakri Sirindhorn14 times over the past nine years. There are five different varieties of bua loy available, all of which are high quality and full of flavour. Each bowl contains six coloured bua loy balls. Another aspect that makes Pa Aoun's bua loy even more special is its white sesame topping that is roasted with sugar to create a very nice smell and added pieces of coconut too.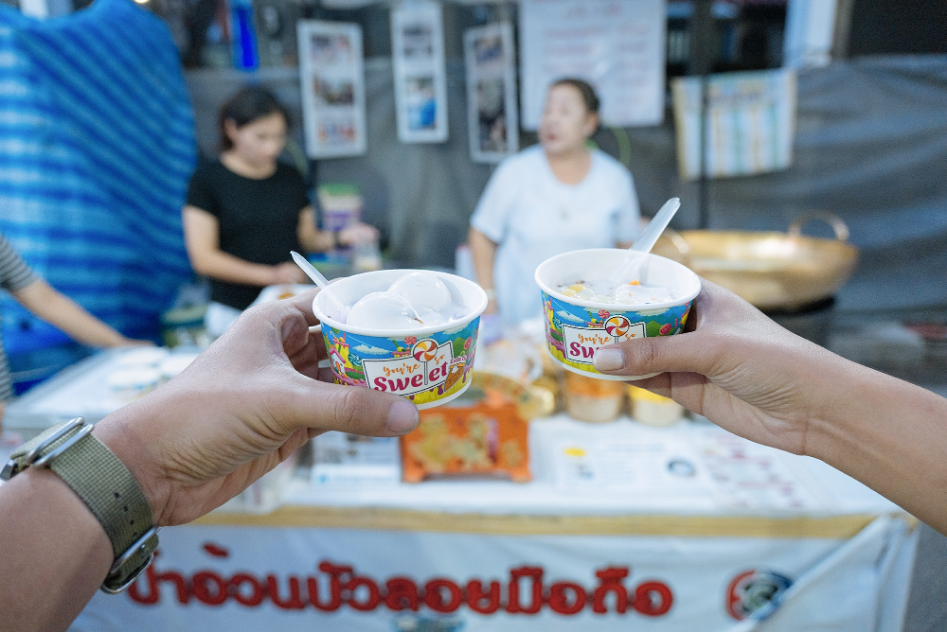 We recommend trying the bua loy that Pa Aoun serves with two little scoops of coconut ice cream topped with sarim (chilled sweet vermicelli). Other options include the bua loy with sweet potatoes and gingko in heavy syrup, bua loy with sarim, and bua loy with salted egg. Each cup only costs 20-25 baht. If you want to try this sweet treat, prepare to come at opening time, otherwise the bua loy will run out. You've been warned!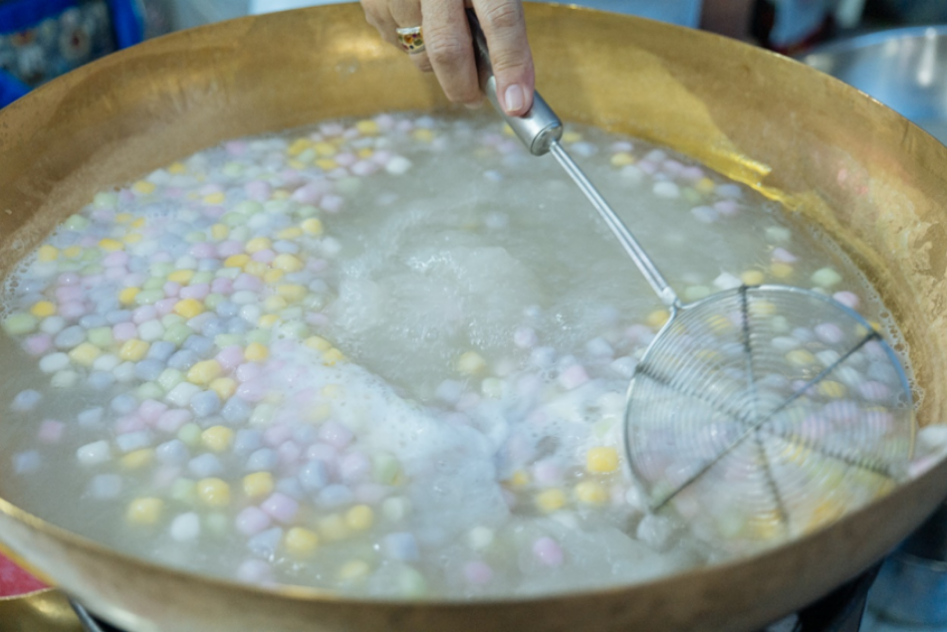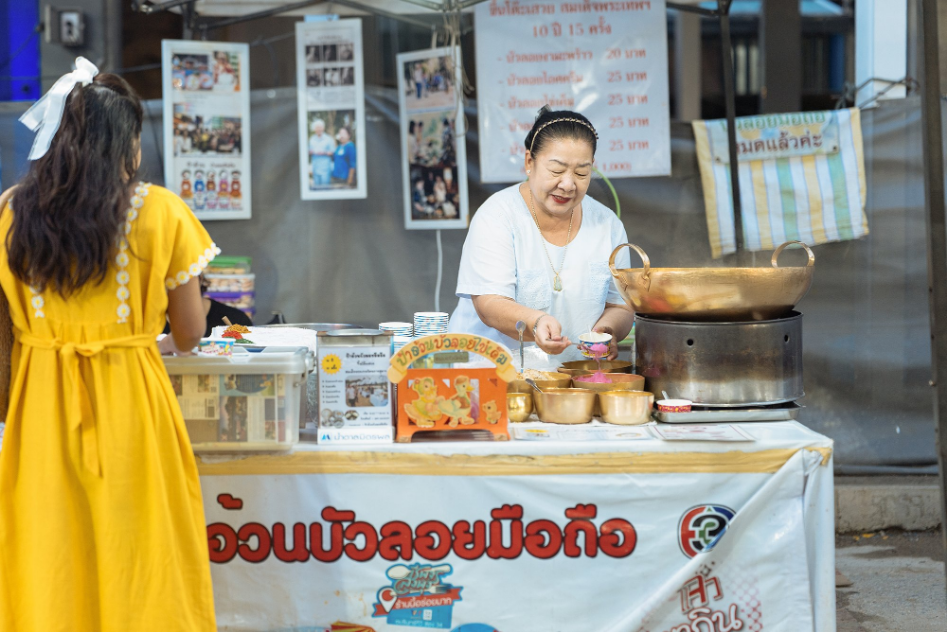 11. Ma Long Ther Restaurant
Upon arriving in Chiang Rai, you'll notice that this town has not only many significant tourist attractions but also lots of Lanna-style Restaurants to try, like Ma Long Ther restaurant where traditional Lanna (northern Thai) touches blend well with modern style. The location is very nice as it is in Art Bridge Chiang Rai, an Art Gallery exhibiting works from local artists. The place is located by the River where there is always a welcome breeze. Most of the restaurant's dishes combine traditional recipes with modern flair, including nam prik num (green chilli dip), hang lay curry, kaeng hoa, roasted laap served with pork rinds, sai oua (northern Thai spicy sausage), and various local vegetables. In addition to the beautiful presentation and delicious flavours, we really like the creative names for each dish. You can also choose to pair your meal with four colours of rice made from safflower blossoms, butterfly pea petals, pandanus leaf, and rice berry. To wash it all down, the butterfly peaand pandanus leaf juice tastes just as good as it smells. Eating here will definitely be a highlight of your trip to Chiang Rai.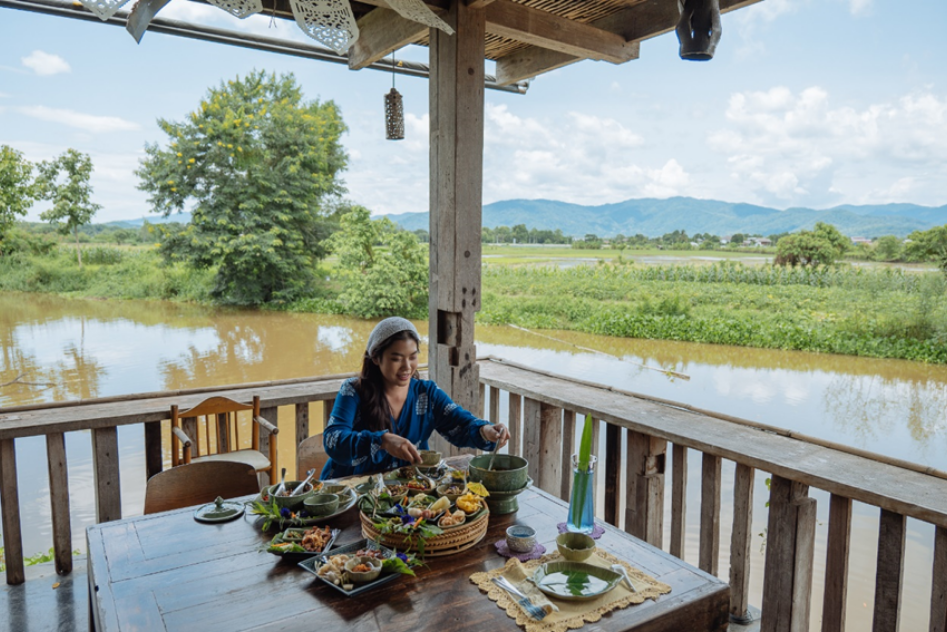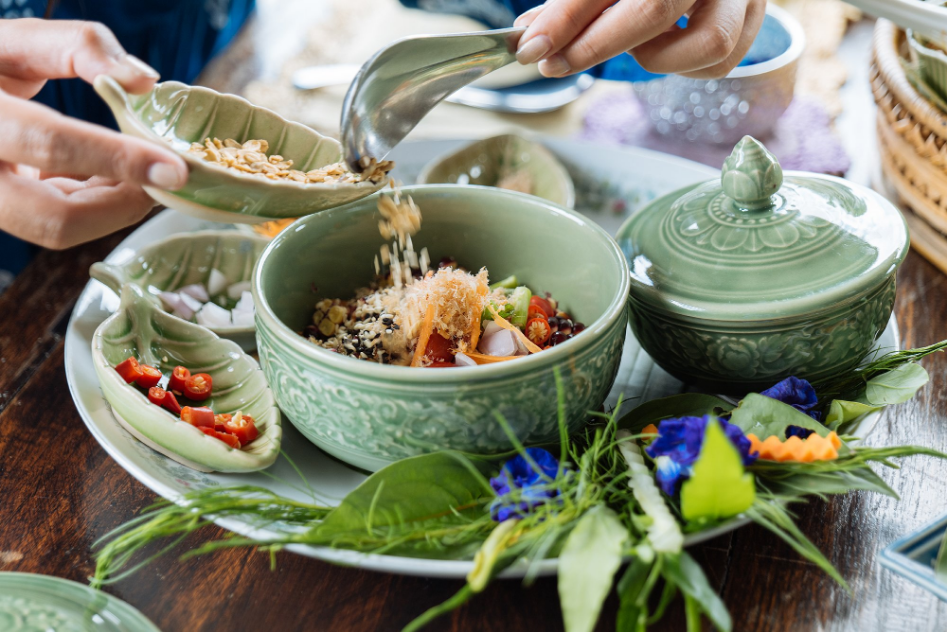 To emphasise the fact that Chiang Rai has many Restaurants with delicious foods, we are taking you to try another northern Thai-style restaurant that has just opened in the middle of the town. The environment of this restaurant is quite chic, unlike the other northern Thai style restaurants. You feel like you're in a hip urban eatery, just like a bar in Thonglor, where you can come sip on cocktails while still enjoying the taste of home-cooked northern Thai food. The inspiration for the name Paam Sai Aua comes from the Lanna word paam, which means a pavilion located in Villages or rice fields where people come to rest or meet others. Thus, Paam Sai Aua means the place where people come to meet friends and families to enjoy the food together. The restaurant is separated into many zones, including a little café with a counter for coffee and drinks at the front, the dining area near the lobby with a wall of windows so the trees outside can be seen. While modern, there are still several décor touches that respect the Lanna style.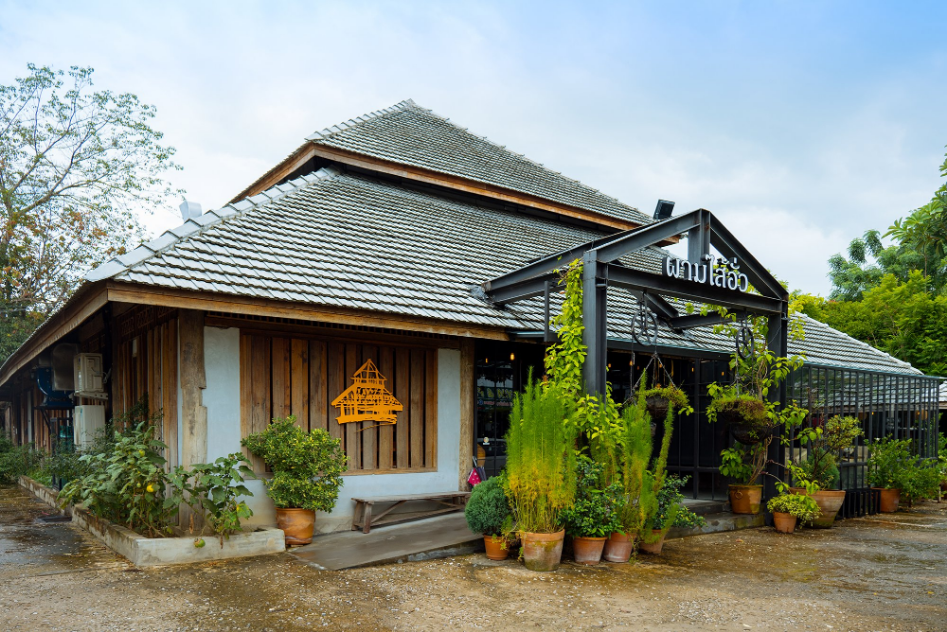 When ordering here, we start with "Lanna Paam," an appetiser platter that brings together the most popular local foods, such as fried pork rinds, nam prik ong, sai oua,and hang lay curry. The Restaurant's hang lay curry is a secret, signature recipe that uses red meat instead of the usual pork belly. You should also try some of the dishes with the northern Thai sausage known as sai oua. For example, grapao sai oua is an interesting signature dish that you won't find anywhere else. If you like grapao (Thai basil), you will surely love this dish!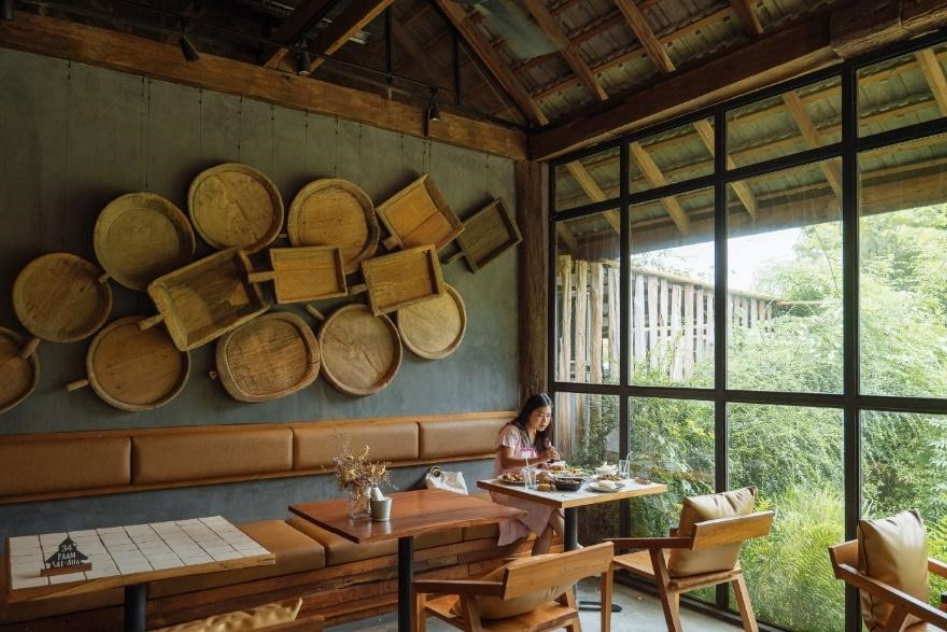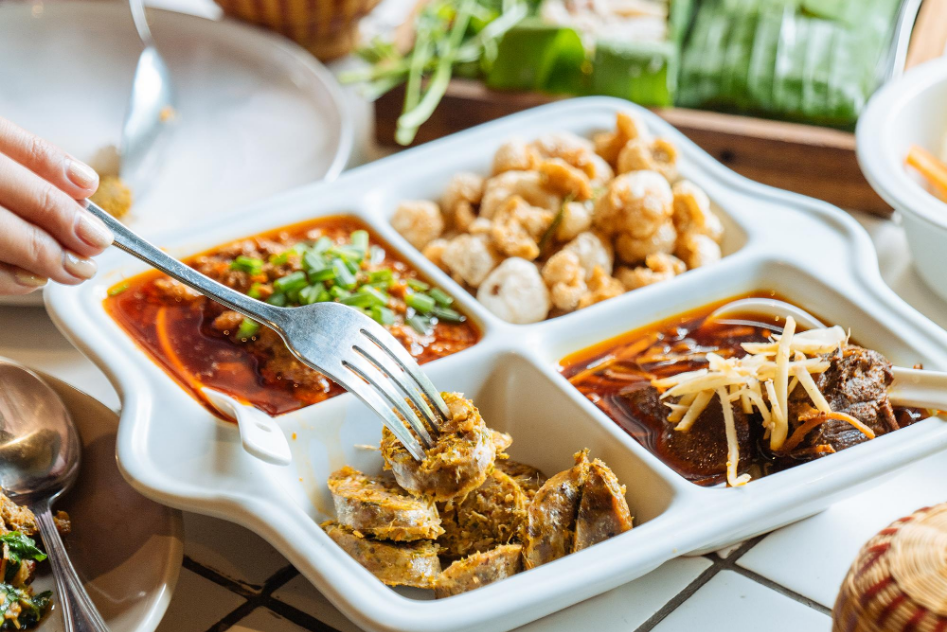 13. Kad Chiang Hai Ram Luk
Kad Chiang Hai Ram Lukis a walking street held every Saturday in downtown Chiang Rai, which is organised to showcase the Culture and lifestyle of Chiang Rai people. Thus this waking street is decorated with Lanna-style street lamps and flags to create an atmosphere reminiscent of Lanna style in the past. There many food stalls, offering both northern Thai and central Thai food, to explore. There are also lots of clothing shops and local Performances to check out. It's a walking street that has so many fascinating things and food, but what we really like is that vendors also pay attention to being eco-friendly, using food packages made of paper, banana leaves or bamboo instead of plastic bags. This is a very good walking street that also cares about the environment. Go support it!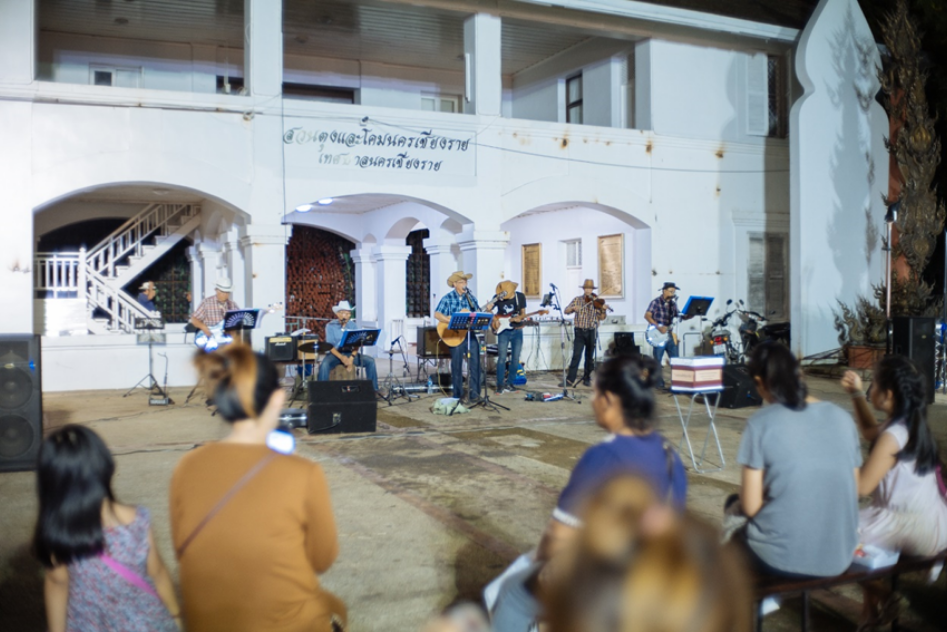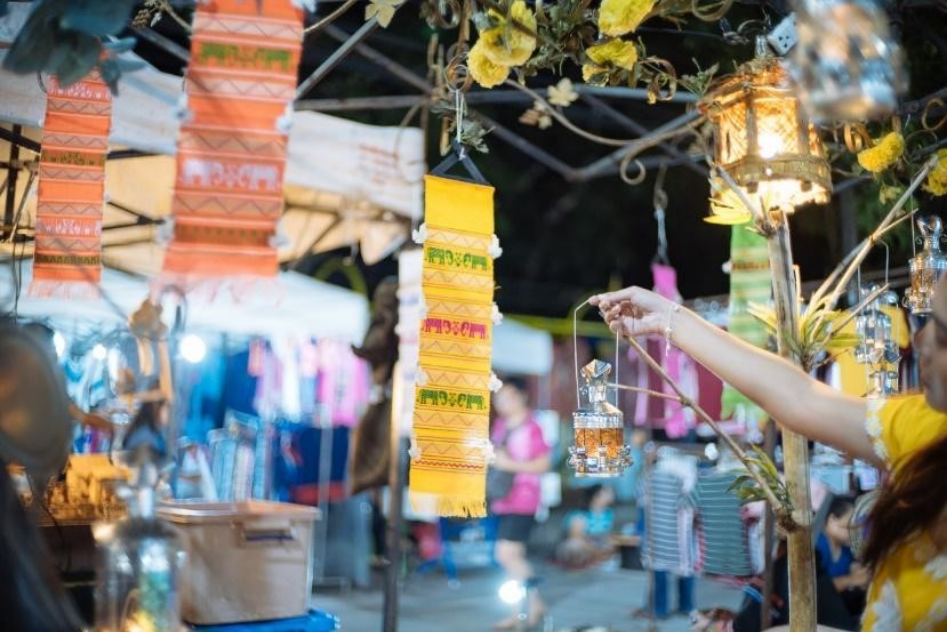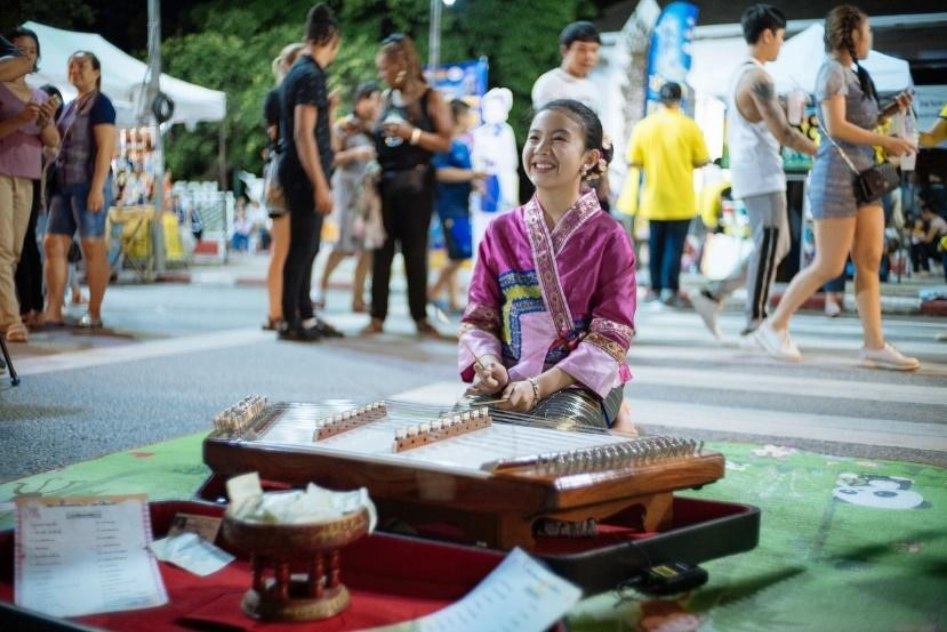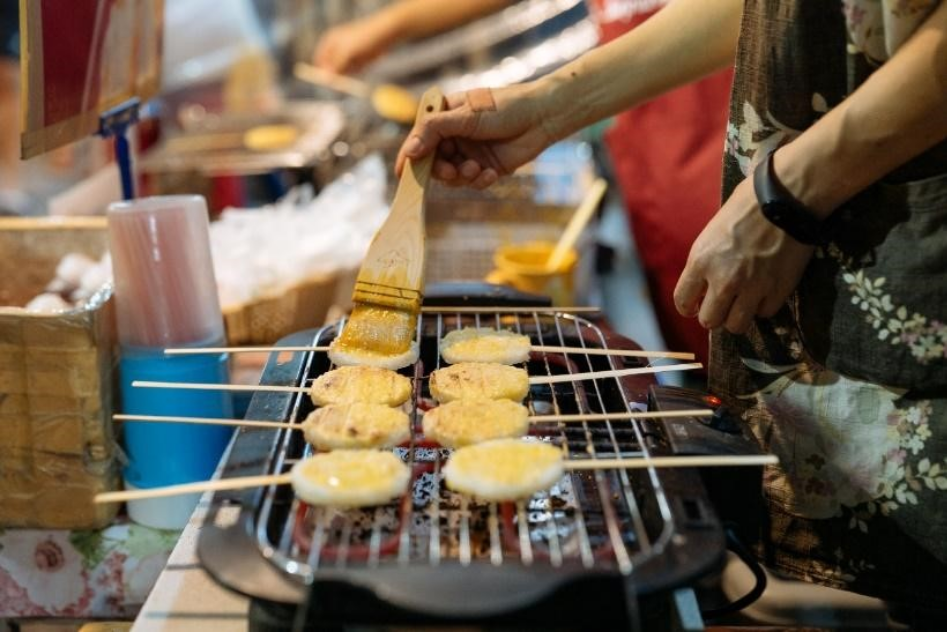 14. Muan Street Chiang Rai
If you do not get a chance to go to Kad Chiang Hai Ram Luk on Saturday, you can still make it to Muan Street Chiang Rai, which runs from 17.00-23.00 PM every Sunday. This walking street is located at San Khong Noi Street beginning at the front of Bundit Suksa School and continuing along the road to the front of Chetuphon Temple. There are so many things for sale here, such as food, desserts, clothes, shoes, bags, baskets, wood carvings, and other Souvenirs. A highlight of Muan Street isthe group of people performing traditional Thai folk dances at the front of the temple. There is also a stage for Kuang Khan Dok Performance, which is a group of women performing the traditional phon leb dance. This is a very lively walking street!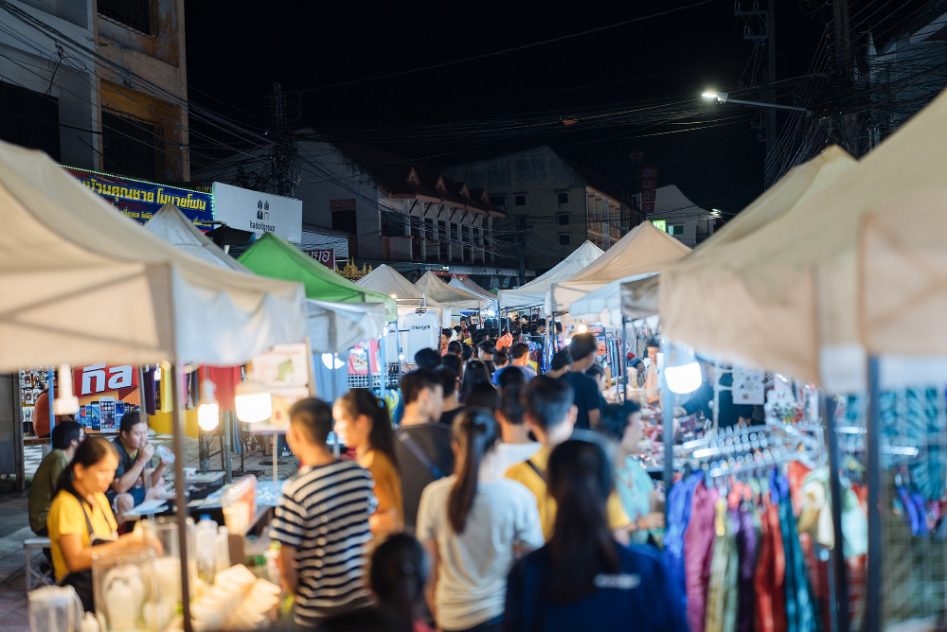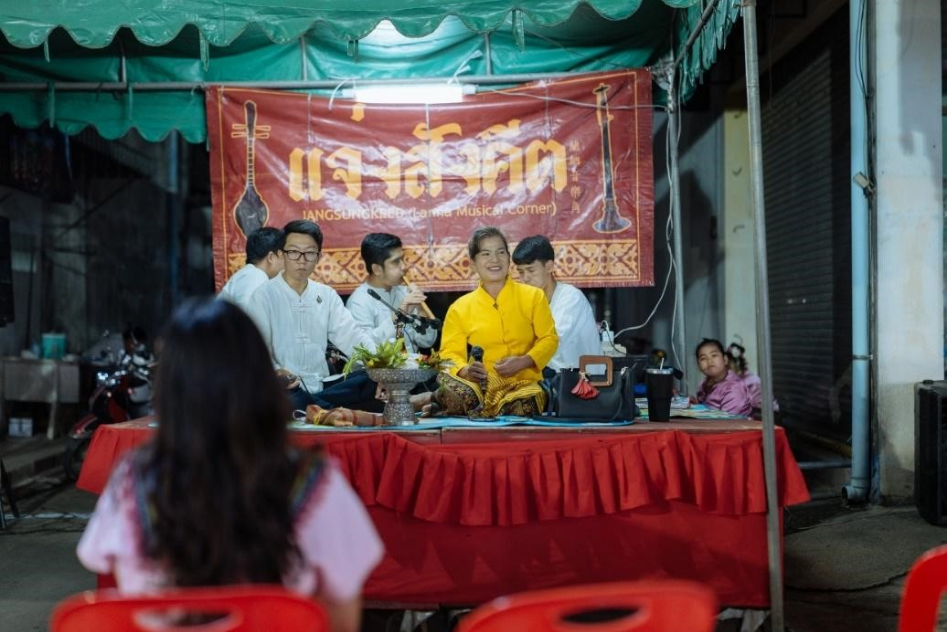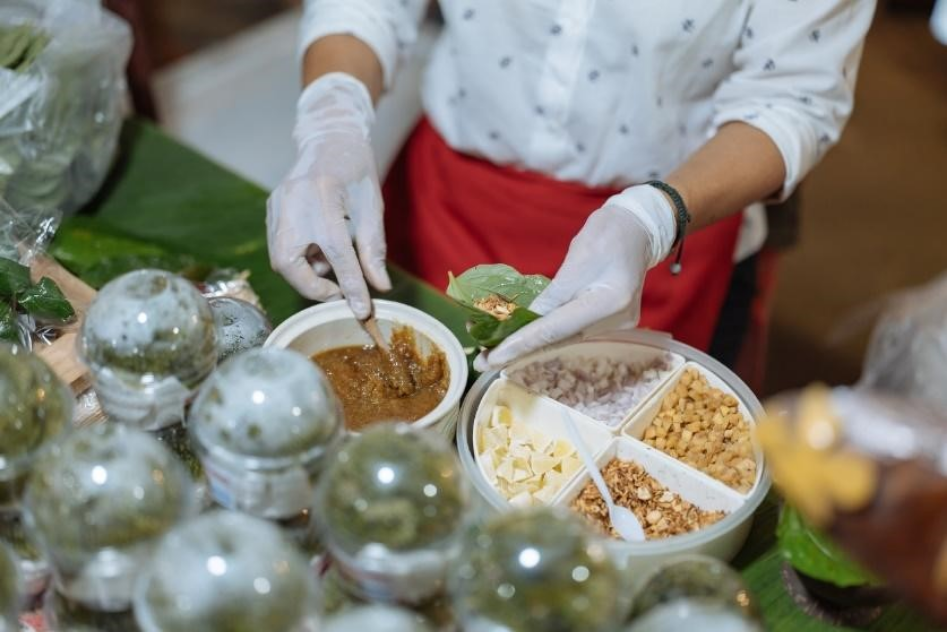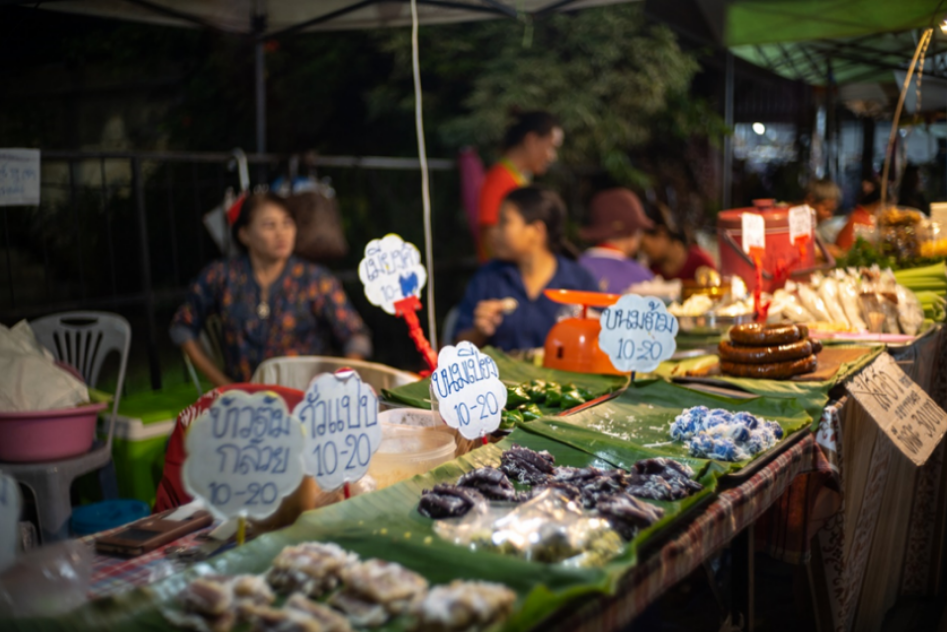 15. The Riverie by Katathani
If you come to Chiang Rai to relax, you should choose a good place to stay and The Riverie by Katathani is absolutely your best option. It meets all the requirements for a wonderful rest, including a convenient location close to downtown Chiang Rai yet situated right on the Kok River for a picturesque riverside setting. Wherever you look, you'll be greeted with lush views of the surrounding trees, mountains, and river. There are several room types that can fit any kind of trip, such as a family trip, a couple's trip, or even a business trip. There are also a number of facilities, including a convenience shop, spa, gym, kid's club, and outdoor swimming pool where you can swim with a view. There are also flower and Herb gardens for guests to stroll through and breathe in the fresh air.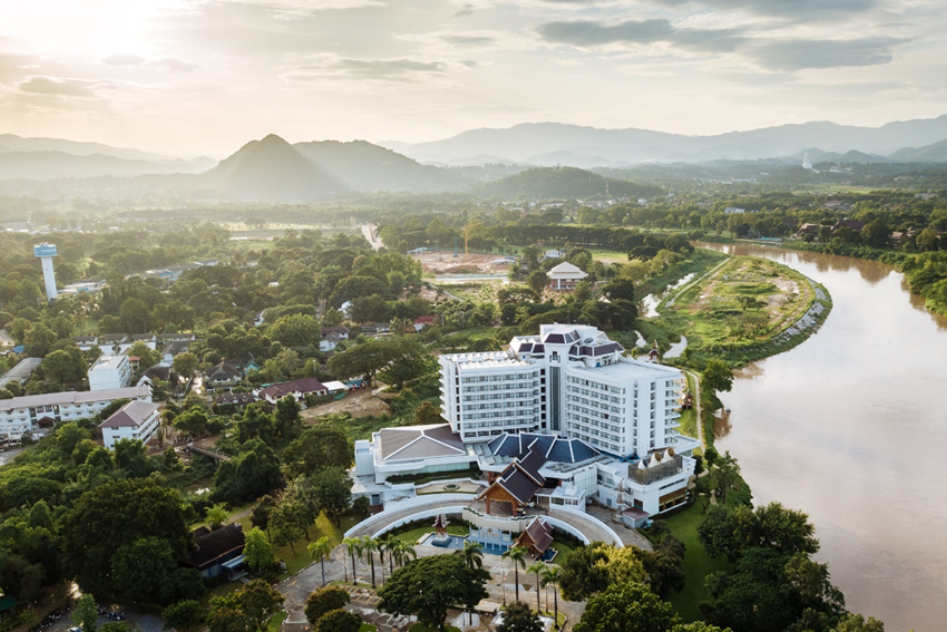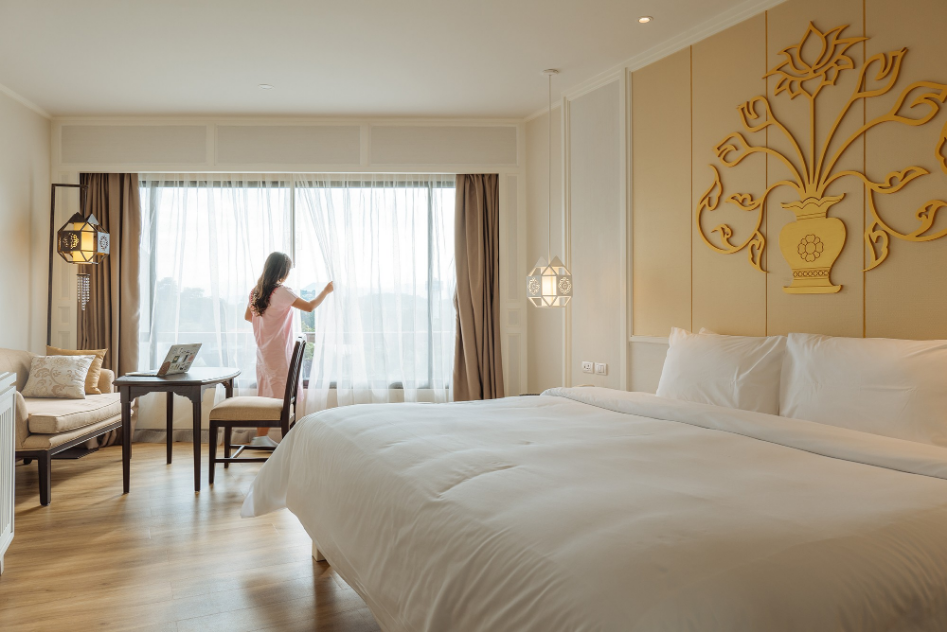 The 5-star hotel also has outstanding services, from the valet and receptionists to housekeepers and bell boys. Everybody smiles and really pays careful attention to their guests. The hotel's decoration and interior design perfectly blend contemporary style with Lanna art. Plus, when it comes to dining, there several types of cuisine for you to choose, including Thai food, Chinese Food, European food, Lanna-style food, and even afternoon tea to enjoy after your lunch. The breakfast Buffet here is extremely delicious and there are lots of dishes to choose from. We give this hotel 10/10 points!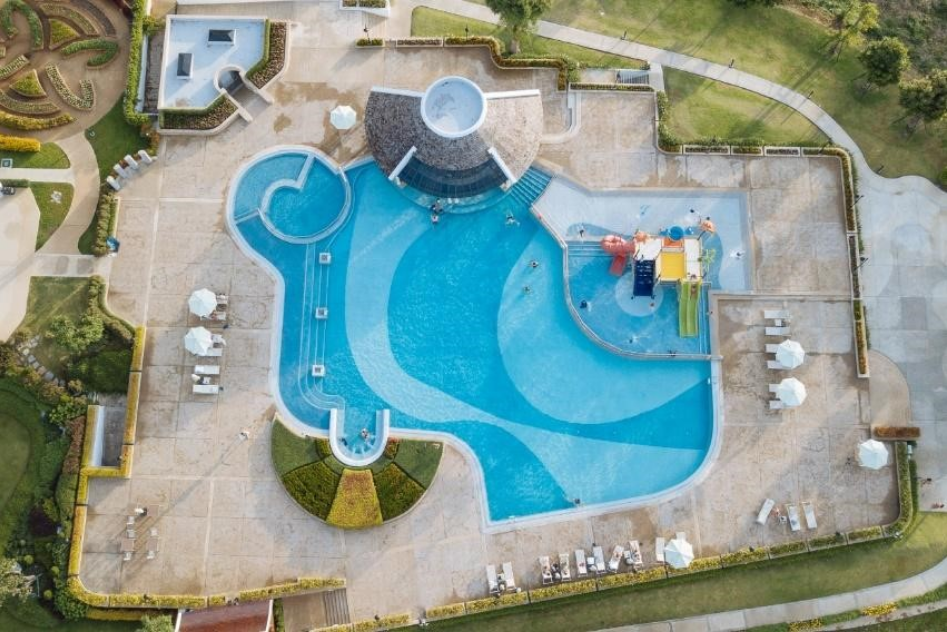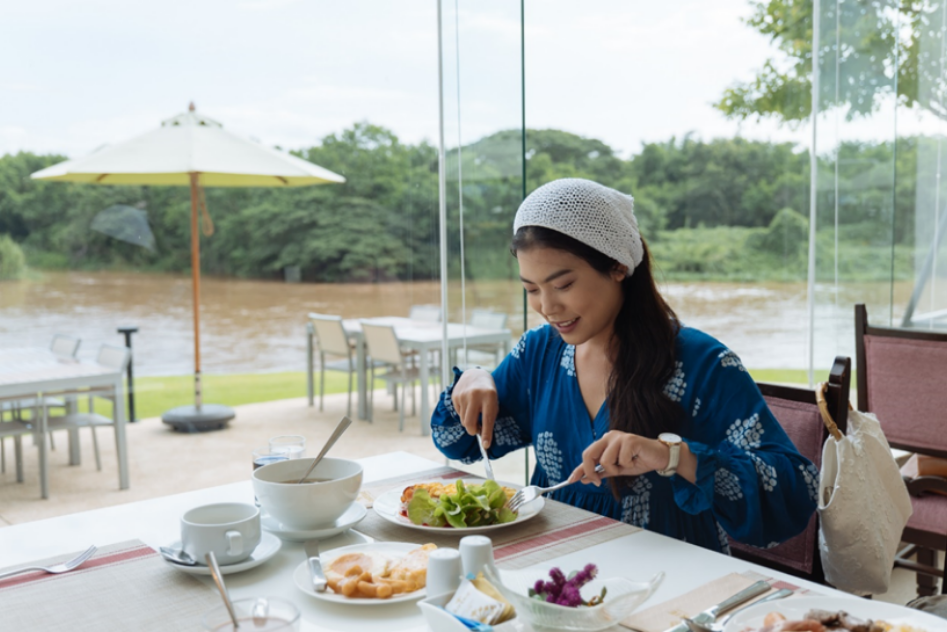 Another recommended accommodation option, particularly for those who are travelling to Mae Sai and looking for a hotel to drop by for one night, is Doi TungView resort. This resort is so cute with lovely, Italian-inspired décor. It's like you are walking through a Tuscan Village. Both regular rooms and villas are available decorated with antique furniture and flower-patterned fabrics making them even cuter. The location of this resort is also nice, and you can travel to nearby places very conveniently, such as Phra That Doi Tung, Choui Fong Tea Plantation, or even Mae Sai. The resort also has a full range of facilities and services. We bet you'll want to take a thousand photos here – it's so cute and charming!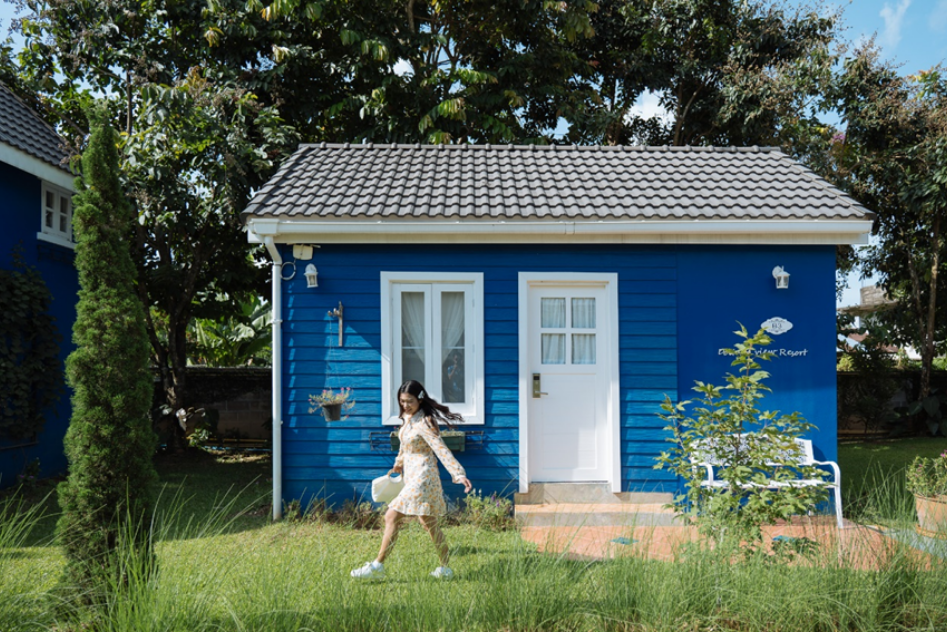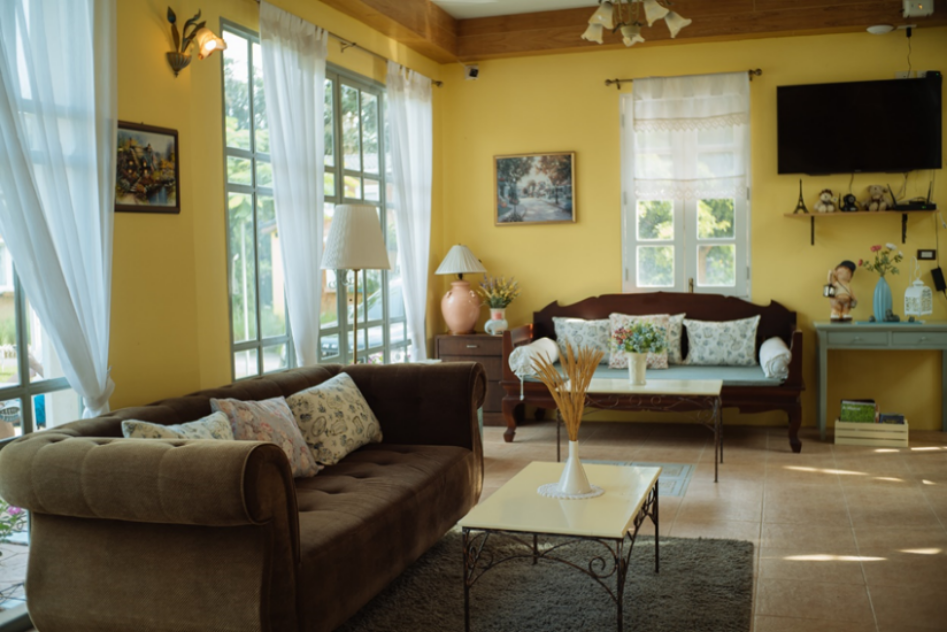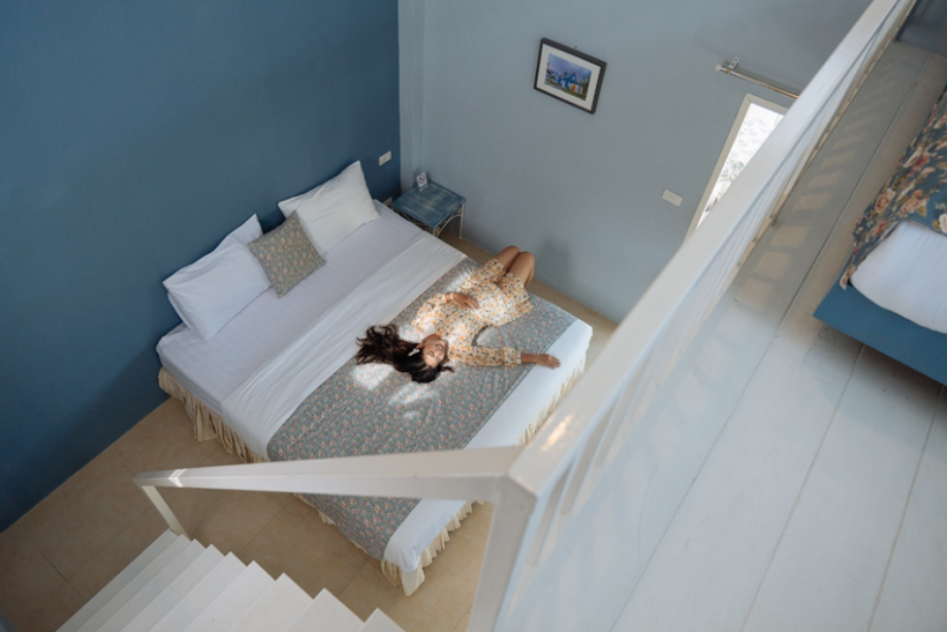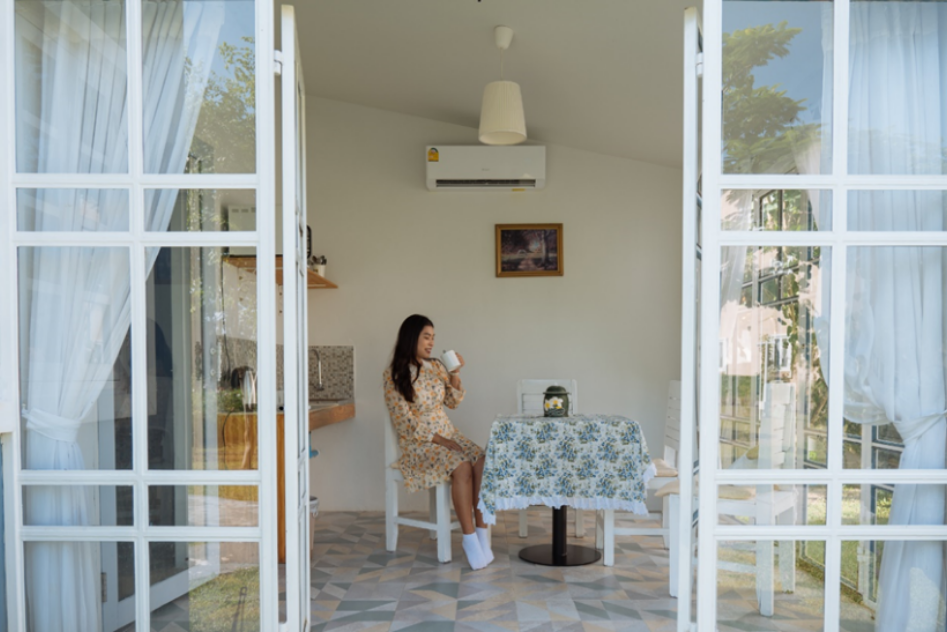 We love Chiang Rai – you'll never get bored visiting this province. Apart from its natural environment and nice weather throughout the year, it also has friendly people and a cool Culture unlike any other. It offers something for everyone, no matter your preferred travel style. 
Now it is your turn to pack your bags, grab your favourite coat, and visit Chiang Rai!