Ratchaburi is best known for is its enticing food. From delicious local dishes to appetising night market snacks, you'll find a wide range of goodies to try that are both tasty and wallet-friendly. Prepare your stomach for a journey to the six best Restaurants in Ratchaburi!1. Jae Ree Broth-less Rice Porridge at Damnoen Saduak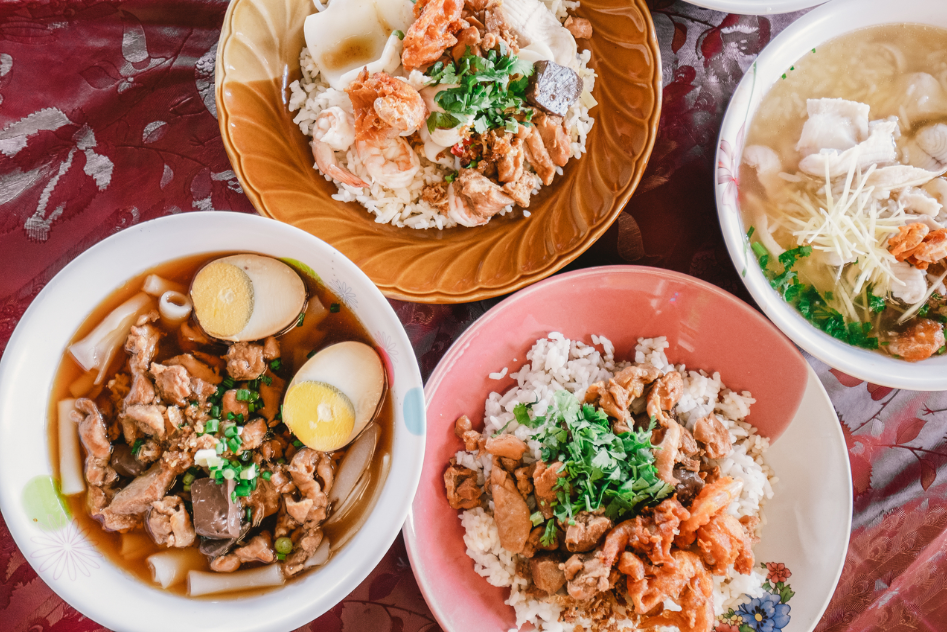 This style of rice porridge without broth is unique to Damnoen saduak and one of Ratchaburi's most popular local dishes. Both tourists and local people have been enjoying this deliciousness of soft rice, fresh ingredients, and tasty broth for years. Plus, all items on the menu are highly affordable. You can't miss this place!
Recommended dishes: Broth-less rice porridge with chicken or mixed broth-less rice porridge
Opening time: Daily, 10.00 AM – 08.00 PM
2. Ong Mang Korn Noodle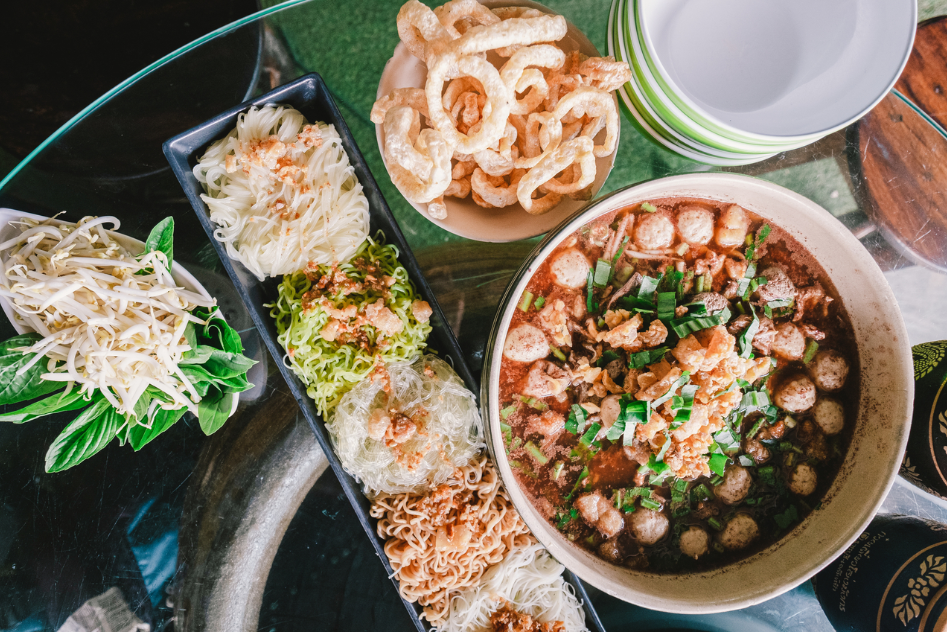 This noodle Restaurant offers an authentic Ratchaburi atmosphere serving up flavourful noodles in one of the province's iconic local products: handmade water jars decorated with a distinct dragon pattern. Make sure to pair your noodles with a fresh herbal drink that also comes in a tiny water jar. This is a must-try restaurant in Ratchaburi!
Recommended dish: Jumbo set of noodles served in traditional water jars
Opening time: Daily, 07.00 AM – 04.30 PM
3. Monkai Kitchen Restaurant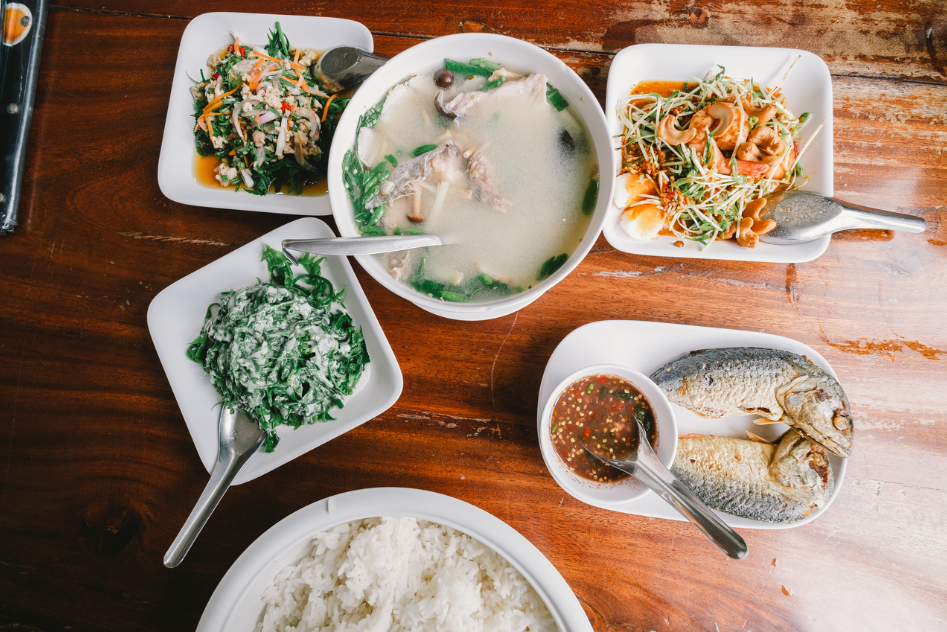 This 30-year-old Restaurant serves various scrumptious Thai dishes made with fresh ingredients from the region. Here you'll enjoy tasty meals made with love. 
Recommended dishes: Spicy vegetable fern salad, deep-fried banana blossom cake
Opening time: Daily, 09.00 AM – 08.00 PM
4. Por Pla Pao Restaurant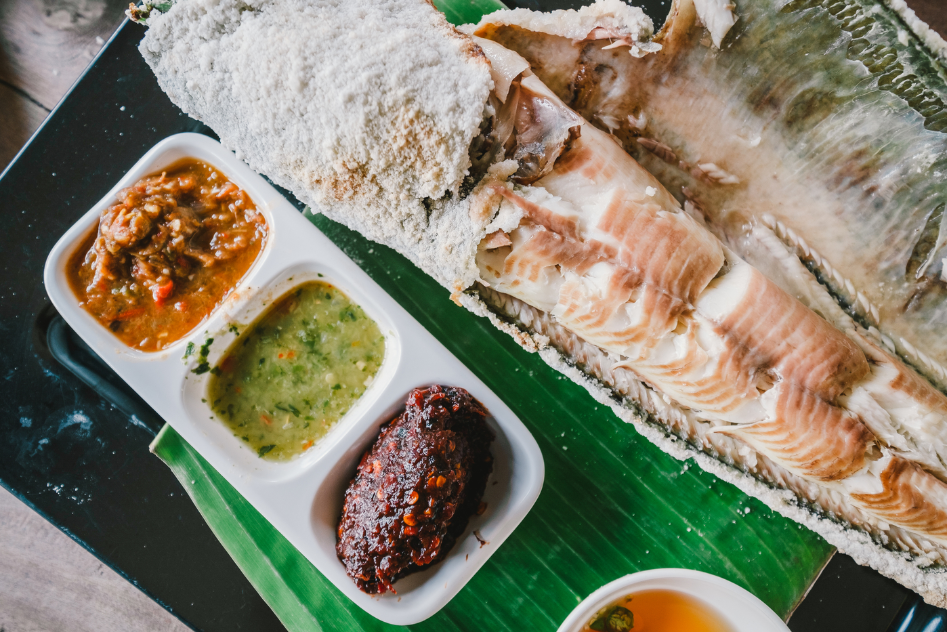 Conveniently located close to many of the province's tourist attractions, Por Pla Pao Restaurant is guaranteed as one of the best restaurants by Ratchaburi Chamber of Commerce. Don't forget to drop by this place and fill your stomach with appetising local dishes. We recommend their fish specialities, such as grilled salted fish, fried fish in red curry sauce, and deep-fried fish cakes.  
Recommended dishes: Grilled salted snakehead fish
Opening time: Daily, 10.00 AM – 10.00 PM
5. Den Thai Ice Cream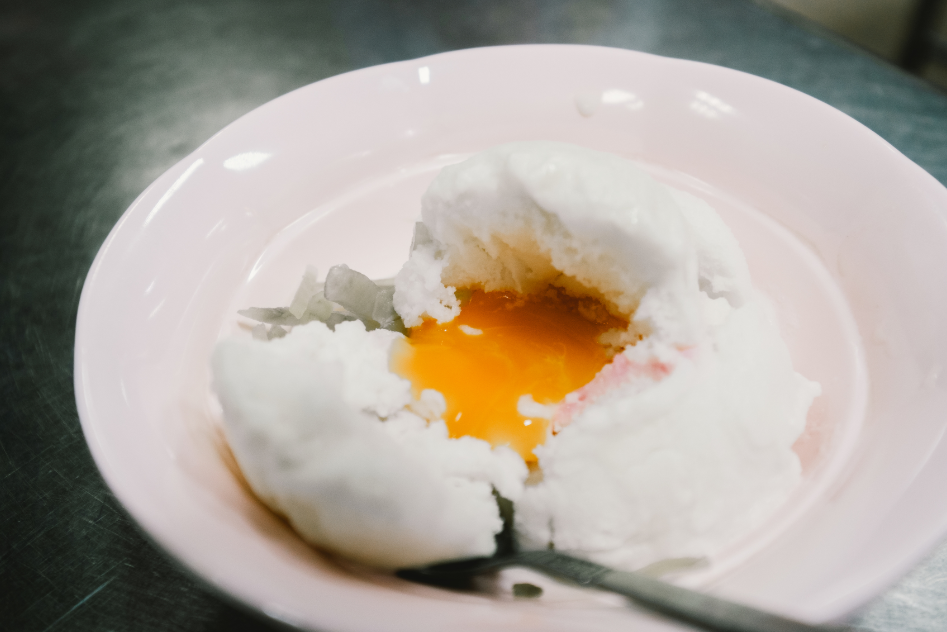 This well-known dessert shop has been selected as one of Wongnai Users' Choice winners in 2019. Treat yourself to their delightful desserts along with famous coconut milk ice cream at budget-friendly prices. We highly recommend the coconut ice cream filled with raw egg yolk and the ice cream shake with soda.  
Recommended dishes: Coconut ice cream filled with raw egg yolk, ice cream shake with green soda
Opening time: Daily, 03.00 PM-midnight
6. Sanam Ya Market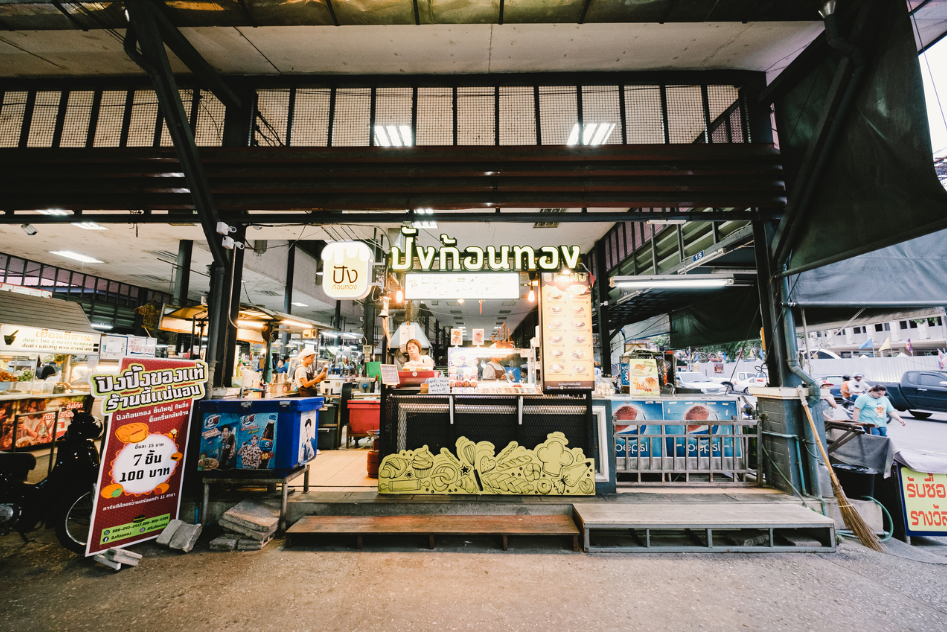 Ratchaburi's night market offers a large variety of yummy food and desserts. One of the people's favourite stalls is Pang Gon Thong, which serves delicious stuffed buns that are satisfyingly crunchy on the outside and soft on the inside. Another popular Restaurant is Hia Toh rice porridge with its variety of flavourful toppings and side dishes. All meals at the market are budget-friendly and the market is the best place in town to grab a late-night meal. 
Recommended dishes: Stuffed buns from Pang Gon Thong
Opening time: Daily, 24 hours
These six must-visit food shops boast some of the best dishes in Ratchaburi that you simply cannot miss. Deliciousness and happiness guaranteed!